Last Updated:

Feb 6, 2017 - 2:32:04 PM
---

Paradise Island, BAHAMAS - Oprah Winfrey was in attendance at the launch of the Bahamas 40th independence celebrations which took place last night (November 2nd) on Paradise Island. Sir Sidney Poiter was honoured the same day as the Paradise Island bridge was renamed the "Sidney Poitier Bridge". Known for publicly acknowledging her admiration for Sir Sidney, it was her 2010 special, "Oprah's Dinner of a Lifetime with Sir Sidney Poitier" that helped many to better know the first male black actor to win an Oscar.

The evening showcased Bahamian musical talent, along with performances by
The Region Bells, The Rahming brothers, Angelique Sabrina, members of Baha Men and T-Connection, Tingum Dem Band with Trent Carter, Fred Ferguson, and BeBe Winans

.
Jennifer Hudson's concert will be held at the Atlantis Saturday night.
Both Sir Sidney and Ms Winfrey were acknowledged by the Bahamas Prime Minister, the Rt Hon Perry G Christie in his remarks at the occasion.

The evening closed with a Bahamian cultural Junkanoo Rushout, as well as fireworks.



Remarks by the Prime Minister of The Bahamas the Rt. Hon. Perry G. Christie at the concert and fireworks extravaganza in honour of Sir Sidney Poitier and launch of the 40th anniversary of Independence celebrations on November 2nd, 2012 at Atlantis:

Honoured Guests, Ladies and Gentlemen:

I'm going to be very brief because tonight is all about celebration and song.

But I do want to thank Sir Sidney once again, his wife, Lady Poitier, Sir Sidney's children and the other members of the Poitier family, especially his brother and sister, for joining us this weekend to launch the 40th anniversary celebrations of our Independence.

As you know, we re-named the Paradise Island Bridge the "Sidney Poitier Bridge" in ceremonies this morning. It is a token of the great pride we all feel for the magnificent accomplishments that Sir Sidney has achieved on the world stage over the past 60 years. He has done so much, for so long, to reflect great credit not only upon himself as one of the greatest actors in the world, but upon all of us, as Bahamians. He is one of us. He is family to us. He is a Bahamian. And he is, to be sure, one of our greatest sons.

I'm also delighted that Oprah Winfrey has joined us as well! You have legions of fans here, Ms. Winfrey. Thanks so much for coming and sharing this weekend of celebration with us. You are most welcome, as indeed are all our other distinguished visitors to The Bahamas. Thank you all for coming.

I also want to thank in a very special way all the singers, musicians and performing artists who are taking part in this concert tonight. I'm so proud of all of you, and of what you do to showcase the cultural heritage of The Bahamas through your music and artistry.

This country of ours is so incredibly rich in talent and those of you who are performing here tonight represent some of the very best of that talent. Thank you!

And I want to thank you, the people of our beloved nation, for coming out in such great numbers this evening to support our artists, to pay your respects to Sir Sidney, and to take part in the launch of our 40th anniversary celebrations.

These celebrations are fundamentally all about remembering our history, remembering those, like Sir Sidney, who contributed greatly to that history, so that those who follow in his footsteps, and in the footsteps of all our other heroes, can be inspired to play their own part in helping to make our country even greater in the years ahead. This link from one generation to the next is what is so vital, so critical, to the preservation of our cultural heritage and national identity.

So, thank you once again Sir Sidney, and thanks to all of you for coming.

Enjoy the show and the fireworks extravaganza that will follow!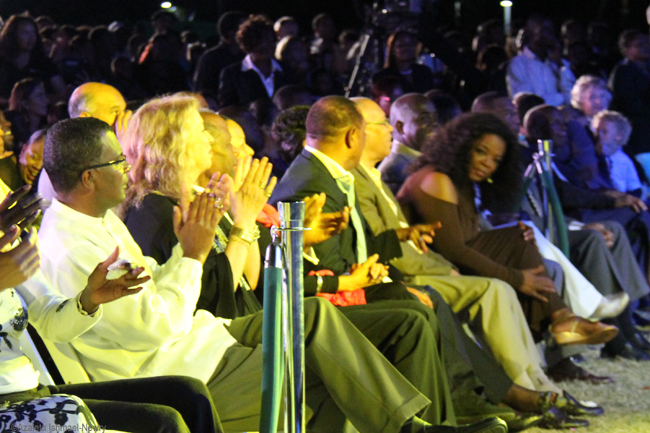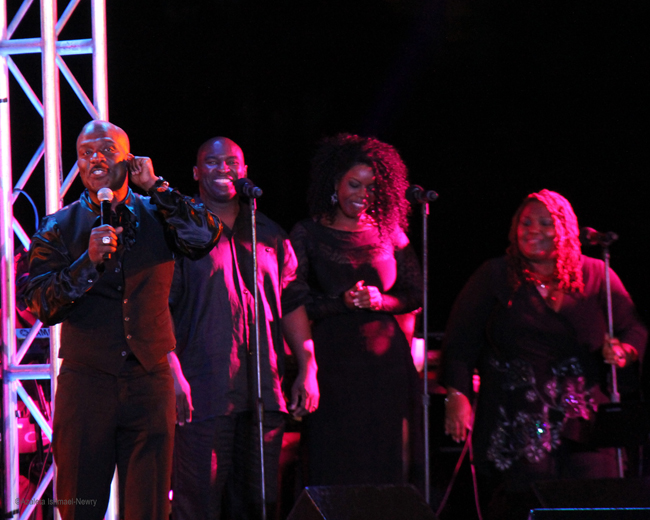 © Copyright 2012 by thebahamasweekly.com

Top of Page