Last Updated:

Feb 17, 2017 - 11:31:54 AM
---
(Audio) Proposed Bahamas 'Spy Bill' – GBRHA president warns of the dangers and calls for public consultation


By Grand Bahama Human Rights Association (GBHRA)
Feb 16, 2017 - 11:42:16 PM


Email this article
Mobile friendly page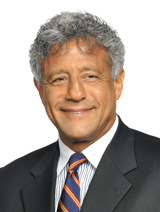 In the attached voice note, Fred Smith, QC, president of the Grand Bahama Human Rights Association (GBHRA) warns that in its current form, the Bahamas State's proposed Interception of Communications Bill, 2017 (known locally as 'The Spy Bill') will violate every citizen's constitutionally protected right to privacy and strike a mortal blow to civil liberties in general.

While accepting that effective law enforcement requires modern surveillance capacities, Smith noted that in its current form, the Bill is extreme, draconian and will lead to a situation in which "nobody's intimate life will be free from scrutiny anymore."

He said that in order to strike a balance between law enforcement and civil liberties, there must be "deliberate consultation, thought ... proper time for people to consider it, to look at what legislation has been proposed in other jurisdictions, how its working in other countries, to what extent it has or has not been abused.

"Civil society, the Bench, the Bar, our Members of Parliament – everybody needs to have an opportunity to be engaged in this process of considering this piece of legislation, which is going to change The Bahamas forever," Smith said.

He called on the State to desist from its current effort to rush the Bill through parliament without public consultation or information sharing.

Smith warned that there is great potential for abuse of this law – particularly in light of the recent illegal attacks by the current regime on civil society actors.

Last year, Minister of Education Jerome Fitzgerald was fined $150,000 by the Supreme Court of The Bahamas for disclosing the private correspondence and financial information of environmental advocates Save The Bays (STB) in an effort to denounce the group as a clandestine political organization seeking to "destabilize the government".

Smith adds, " The worst part of this Act is that it includes the word 'subversion'. Subversion is nothing more than political dissent. Political dissent is anybody who doesn't agree with the current government. So they will accuse anybody who doesn't toe the line, who doesn't just agree with everything that every politician is going to say or do, or whatever the government proposes, as being a subversive. As being a destabilizer, as a person who is trying to bring the government down."

He noted that the State took five long years to draft, consult on and debate a Freedom of Information Bill, which empowers citizens and helps ensure leaders remain transparent and accountable; yet the very same politicians are now rushing to force through, in a matter of days, a Bill that will threaten the fundamental rights of those very same citizens – without engaging in any public consultation at all.

A petition was created against the Bahamas government's Interception of Communications Bill, 2017.











© Copyright 2017 by thebahamasweekly.com

Top of Page