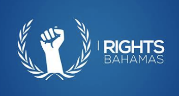 Rights Bahamas has been made aware of a recently released viral video of a police officer with the Royal Bahamas Police Force physically assaulting a man that had been accused of loitering in a public place. The video starts with shaky footage of the side-walk as the officer can be seen communicating with an alleged tourist on vacation. As the gentleman is given his passport, he pulls it quickly out of the officer's hands, and is then slapped in the face by the officer.




This video highlights one of our society's most fatal flaws, and is a testament to the validity of the public's lack of trust in governmental systems, and processes. When an officer can be so comfortable as to physically assault an alleged tourist in a nation that relies heavily on tourism to employ thousands of its citizens, we can clearly see that something is very wrong. This practice is considered a norm among citizens all throughout our country. We should ask ourselves "Why?". Why is it a socially accepted norm to be assaulted by those tasked with protecting our civil rights? Are our officers being trained to instill fear via methods of social intimidation? In the year two thousand eighteen why are we sitting idly by when matters of this nature are so commonly accepted? Ask anybody on the street where they stand as it relates to trusting the Royal Bahamas Police Force and the most common answer will be "never in my life". But, why is this the case? To put it simply, there are a few bad apples that ruin the good efforts of the many.





There are many officers within the RBPF that work hard everyday to ensure that the citizens of this nation are safe, and well protected. To those officers we wish to provide our full support and gratitude as you take on daily feats that the average person would never think of attempting. You put your lives on the line to ensure that your fellow Bahamians are safe, and for that you deserve the greatest of praise. However, the few that spoil the reputation of an entire Police Force should see the brunt of social ridicule and disgust. You take up an oath to serve, and to protect, and rather than do so you present your colleagues with the difficult task of dealing with a public that does not trust the police.


So, today we call on Commissioner of Police Anthony Ferguson, and the Minister for National Security Marvin Dames to look into this video and make the necessary step in the direction of a trustworthy Police Force. We urge you to reprimand this behavior, and publicly apologize to the people of The Bahamas as this matter has affected all of us. We need to know that our best interests are at heart. The only way is to show us through your positive action against matters of this nature. We also call on the Director of public prosecutions to independently investigate this matter and have the officer charged with assault if the evidence supports this. To the policemen/women that are doing their best everyday to ensure our safety, we salute you. You should know that our support lies with you, and you are not alone. Thank you, for upholding your oath to protecting the citizens of this great nation.

Dawrin Thompson,

Education Committee Chairman.