Last Updated:

Feb 13, 2017 - 1:45:37 AM
---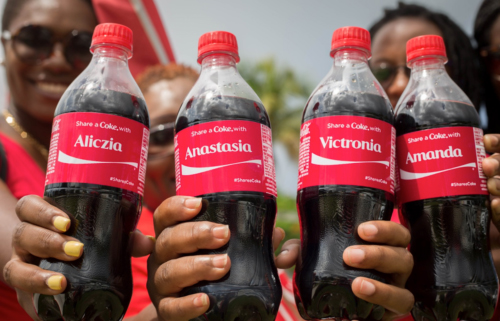 Coca-Cola 20oz bottles around the Bahamas are replacing one Coca-Cola logo, for a popular Bahamian name!



New Providence, Bahamas - In 2011 Coca-Cola Australia started a "debranding" campaign that personalized Coca-Cola bottles like never before. The campaign removed "Coca-Cola" from one side of the can/bottle and replaced it with a person's name. Since 2011 this campaign has grown momentum and been replicated worldwide. Countries including the United States, Canada, Mexico, United Kingdom, and Colombia have placed popular local names on Coca-Cola bottles. This year Share a Coke is being personalized for Bahamians by Caribbean Bottling Company (CBC), the local producer of Coca-Cola products. For the next three months, all 20oz Coca-Cola bottles across the Bahamas will have a popular Bahamian name on it.

350 Bahamian names were selected to be a part of Bahamas Share a Coke campaign. These names were selected by working hand-in-hand with the Bahamas General Registrar's office. The office provided CBC a list of all the names registered at birth from 1995 – present. From this list, the most popular male and female names were selected. These names range from traditional names such as Samuel, Ester, and Michael to more modern names such as Ayden, Ciara, and Kai.

"Coca-Cola is one of the most recognized brands in the world, and that is no different here in The Bahamas. As a people, we have such strong brand love for Coca-Cola, that we here at Caribbean Bottling Company would be remise to not participate in this global campaign," explains Cara Douglas, CBC Marketing Manager. "We are directly allowing the Bahamas to participate in one of the most renowned Coca-Cola brand love campaigns ever, while simultaneously giving Bahamians a chance to own a piece of the brand they love so much."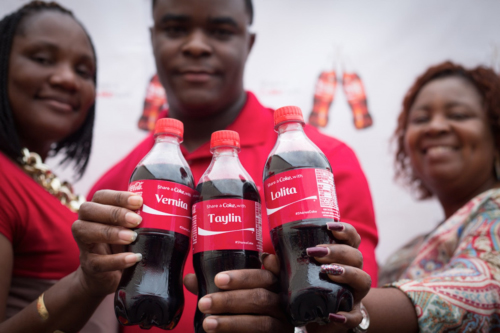 In order to ensure as many Bahamians, as possible get a chance to have their name on a Coca-Cola bottle, the company will be hosting several personalization events across New Providence, and Grand Bahama. The first two of these events have already taken place, and they have certainly been well received.

The first was a private event held at the CBC offices on Milo Butler Highway, and the second was during the College of The Bahamas' New Student Orientation week. As a result of these two personalization events approximately 400 Bahamians have customized Coca-Cola bottles with their names. To find out more about the upcoming personalization events follow Coca-Cola Bahamas on Facebook.

For a complete listing of all the names selected to be a part of the Bahamian Share a Coke campaign please visit the CBC website: www.cbcbahamas.com. The 20oz Share a Coke Coca-Cola bottles are available nationwide at food stores, gas stations, pharmacies, and every other location that typically sells 20oz Coca-Cola bottles.







© Copyright 2015 by thebahamasweekly.com

Top of Page