Last Updated:

Mar 24, 2017 - 5:19:31 PM
---

On February 04 2017, TEDxGrandBahama returned for the third year. An independently organized TEDx event, TEDxGrandBahama believes passionately in the power of ideas to change attitudes and lives, empower communities, and inspire a nation. It provides a platform for thinkers and a space for the inquisitive to connect and imagine and makes great ideas freely accessible worldwide by posting all talks from events online.

TEDxGrandBahama brought ideas worth spreading to all ages and featured Trenicka Rolle, Dr. Sam Heastie, and Jehan Unwala under the theme "If…then" and combined, they empowered audience members to imagine ways that they can help to shape both their individual and The Bahamas' collective futures.

Following the talks, the audience engaged with the speakers during a moderated panel discussion and explored further the ideas presented.

It is with great pleasure that the organizers of TEDxGrandBahama announce that the 2017 video talks are now freely available for online viewing as follows:

Trenicka Rolle, "Bright Minds: Illuminating Education Via STEM" - View HERE


Jehan Unwala

, "Reading Makes a Nation Great" - View HERE


Dr. Sam Heastie

, "Four Dimensional Love" - View HERE

The organizers wish to thank committee members, sponsors and the community at large for their support of TEDxGrandBahama 2017.


For more information on TEDxGrandBahama, please visit tedxgrandbahama.com



About TEDx, x = independently organized event

In the spirit of ideas worth spreading, TEDx is a program of local, self-organized events that bring people together to share a TED-like experience. At a TEDx event, TED Talks video and live speakers combine to spark deep discussion and connection in a small group. These local, self-organized events are branded TEDx, where x = independently organized TED event. The TED Conference provides general guidance for the TEDx program, but individual TEDx events are self-organized (subject to certain rules and regulations).



About TED
TED is a nonprofit organization devoted to Ideas Worth Spreading, usually in the form of short, powerful talks (18 minutes or fewer) delivered by today's leading thinkers and doers. Many of these talks are given at TED's annual conference in Vancouver, British Columbia, and made available, free, on TED.com. TED speakers have included Bill Gates, Jane Goodall, Elizabeth Gilbert, Sir Richard Branson, Nandan Nilekani, Philippe Starck, Ngozi Okonjo-Iweala, Sal Khan and Daniel Kahneman.

TED's open and free initiatives for spreading ideas include TED.com, where new TED Talk videos are posted daily; the Open Translation Project, which provides subtitles and interactive transcripts as well as translations from thousands of volunteers worldwide; the educational initiative TED-Ed; the annual million-dollar TED Prize, which funds exceptional individuals with a "wish," or idea, to create change in the world; TEDx, which provides licenses to thousands of individuals and groups who host local, self-organized TED-style events around the world; and the TED Fellows program, which selects innovators from around the globe to amplify the impact of their remarkable projects and activities.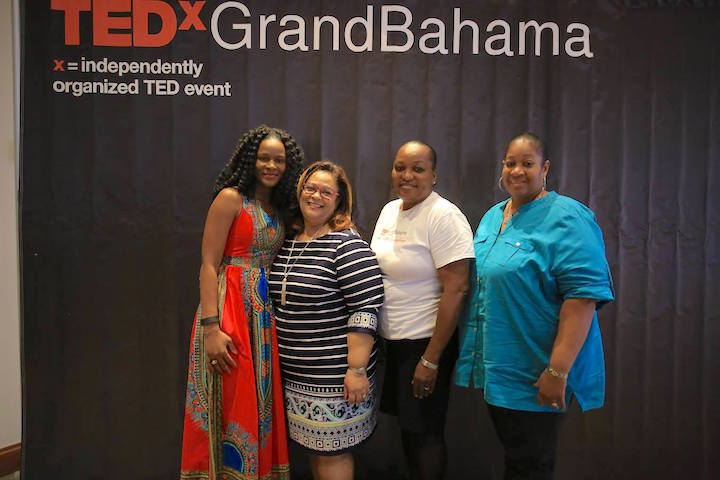 © Copyright 2017 by thebahamasweekly.com

Top of Page