Last Updated:

Oct 28, 2020 - 9:31:12 AM
---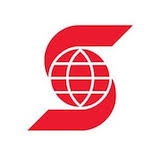 Nassau, Bahamas - Scotiabank has announced changes to its network in an effort to realign its organizational structure with current revenues, as well as the significant shift in customer preferences.

Following a review of its Service Delivery network, the Bank has decided to consolidate operations on the islands of Abaco, Andros, Long Island, Paradise Island and Exuma into branches on New Providence. This consolidation will take place over the next four months and will result in the transfer of all customer accounts to branches located on New Providence.

Roger Archer, Managing Director of Scotiabank Bahamas commented "While we have made the difficult decision to consolidate a number of our retail operations, these changes are necessary for our long-term viability and success as a business. We will make every effort during this process, to minimize customer impact, and preserve the employment of affected staff through redeployment, where possible".

The Bank indicated that changes on the impacted family islands are in line with the significant shifts in customer behaviour and transaction volumes over the past few years which have accelerated since the onset of the COVID-19 pandemic. Branch traffic in some locations have been reduced by as much as 50% as customers continue to utilise digital banking platforms.

Scotiabank continues to make significant investments in digital banking to provide customers convenient, robust alternate banking platforms such as Scotia OnLine and Mobile Banking, ABMs, and TeleScotia. These help customers to bank safely and securely, 24/7; significantly reducing the need to visit a branch.

The Bank said it would be contacting affected customers and stakeholders in the coming months to ensure the transition is as seamless as possible. Customer assistance will be provided for digital banking as well as to address any general or service related banking requests. Following the closures, the Bank will still have 9 branches across the island, as well as over 70 Automated Banking Machines, a number that is anticipated to increase in the coming months.







© Copyright 2020 by thebahamasweekly.com

Top of Page