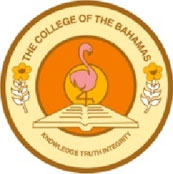 Service of Thanksgiving on the Occasion of the Charter for UB
Sunday, November 6th, 3:00 p.m.
Christ Church Cathedral
To be held at historic Christ Church Cathedral on George Street in downtown Nassau, this service is scheduled to begin at 3:00 p.m. and will commence the week of formal charter events. The cathedral is the "mother church" of all Anglican churches in The Bahamas and the Turks and Caicos Islands. The service will provide an opportunity for the academic community, government officials, the wider Bahamian community, and specially invited guests to worship in thanksgiving for the imminent establishment of the University of The Bahamas and the legacy of its antecedent, the College of The Bahamas. Faculty are requested to wear academic dress.
UB Blue Day
Wear Blue in support of the University
Monday, November 7th
National Participation
UB Blue Day is anticipated as a movement to build anticipation and enthusiasm about University of The Bahamas and will symbolize one of the initial branding opportunities involving the public. Faculty, staff, students, alumni, donors and friends, as well as supporters of higher education are requested to wear UB-branded T-shirts as a tangible display of support. In order to encourage and engage national participation and increase excitement, a live radio remote broadcast is scheduled to highlight charter week events, promote new UB brand merchandise, and campus life activities. Further public relations and marketing momentum is anticipated to occur via social media strategies encouraging alumni, donors and friends to tag, tweet, hashtag and pin COB/UB-related special moments, milestones, and activities. Additionally, Dairy Queen has partnered with UB on this day and has created a specialty DQ Blue Blizzard to celebrate this momentous occasion and promote alumni participation.
Panel of Presidents
Wednesday, November 9th, 6:30 p.m.
Performing Arts Centre, Oakes Field Campus
Scheduled to be held at The College's Performing Arts Centre located at the Oakes Field Campus in New Providence, this event begins at 6:30 p.m. It will feature a panel of illustrious current and former university presidents from diverse backgrounds in a compelling discussion concerning the role and relevance of a university within a community and on national, regional and international levels. Invited panel presenters include Chancellor of the University of The West Indies Sir George Alleyne; President of Middle Tennessee State University Dr. Sidney McPhee; former President of The College of The Bahamas Ms. Janyne Hodder and Chancellor Emeritus and Professor of Physics Emeritus at University of Washington, Bothell Dr. Warren W. Buck.
UB Charter Day & Presidential Inauguration
Thursday, November 10th, 10:30 a.m.
Thomas A. Robinson National Stadium
The public is invited to attend
An event of historic national and international significance, the formal UB Charter Ceremony will be held at the Thomas A. Robinson National Stadium at 10:30 a.m. This is a public event to which everyone is invited including university constituents, citizens of The Bahamas, students, visitors and members of the African diaspora. Specially invited guests hail from the worldwide academic community, international alumni community and the government and diplomatic corps. During the ceremony the keynote address will be delivered by Prime Minister Rt. Hon. Perry G. Christie with formal remarks by Minister of Education, Science and Technology Hon. Jerome Fitzgerald and the Hon. Hubert Minnis Leader of the Opposition. Board of Trustees Chairman Dr. Earl Cash will conduct the official installation of Dr. Rodney Smith as the first President of University of The Bahamas and special remarks are scheduled to be delivered by President of Hampton University and former Advisor to President Barack Obama Dr. William R. Harvey.