Last Updated:

Jan 29, 2021 - 9:07:23 AM
---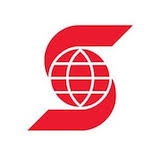 The face of banking has changed dramatically in recent years with the COVID-19 pandemic accelerating the transition to digital banking.

Scotiabank has been a leading proponent of digital banking in the Bahamas and says the expansion of its cashless branch model is based on the trends in the market. The Bank notes that approximately 93% of transactions are currently being conducted at self-service channels including ABMs, Point of Sale machines and online banking platforms.

While "banking without cash" may seem strange to some, the Bank shared that the concept is common-place in other parts of the world, and actually delivers a more holistic experience for banking customers locally.

Na-amah Barker, Director of Retail Banking at Scotiabank explains that a "cashless branch" switches the focus from day to day cash transactions and instead, prioritizes customer engagement, including financial advice and planning. She however quickly points out that the traditional branches will definitely not disappear anytime soon.

Barker noted that the Bank has also been successfully operating a cashless model in four of its branches at the Nassau Main, Palmdale, Paradise Island and Wulff & Jerome for several months.

"The new model has been working well, customers can efficiently conduct their cash transactions at our new Intelligent ABMs which give immediate credit for cash deposits. The machines also allow customers to transfer funds between accounts, pay bills and make loan payments," Barker said.

She further stated "Our goal as a financial partner is to assist our customers to achieve their financial goals. The cashless model frees up capacity for our staff to allow them to really engage our customers."

With the introduction of cutting-edge banking technology and constant improvement of existing technologies, the Caribbean is likely to see faster, more transparent and more secure cashless payments than ever before.
Scotiabank has advised that as part of its digital strategy, it will introduce new products and services to increase convenience and security for customers in the coming months.






© Copyright 2021 by thebahamasweekly.com

Top of Page