Last Updated:

Mar 18, 2018 - 2:15:07 AM
---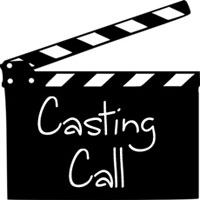 The Bahamas Ministry of Tourism's Film Commission has announced that an ABC pilot is shooting in The Bahamas.

A casting notice seeking "a male actor (any ethnicity) that speaks French for an ABC pilot shooting in The Bahamas," was posted to the Film Commission's Facebook page on March 17. The notice states that the pilot will shoot in The Bahamas on April 4th and 5th.

The actor will only have a few lines and play a private security officer on a yacht.

Actors who feel they may be right for the part are being asked to send their photo and resume to info.chrystiestreetcasting@gmail.com, with "Att: Suzanne - Bahamas casting" in the subject line.

The notice continues, "If you are right for the part, we will send you the sides and have you self tape in a downloadable form."






© Copyright 2018 by thebahamasweekly.com

Top of Page