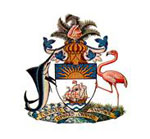 Andros, Bahamas - More than a dozen Bahamian companies – private sector agencies, environmental groups and charitable organisations – have agreed to provide internship opportunities for students of The Bahamas Agriculture and Marine Science Institute (BAMSI) as year one of the Institute's academic portfolio comes to a successful close, a senior BAMSI official said. The Institute's executive team, it was noted, is hopeful that the hands-on experience will help students develop a greater appreciation for and understanding of their chosen field of study, while also allowing students to see the breadth of career opportunities available to them upon graduation.
Dr Raveenia Roberts-Hanna, BAMSI's executive director, said many of the students, who currently follow one of three academic tracks; an Associate Degree in Agriculture, an Associate Degree in Marine Science or an Associate Degree in AquaCulture, were part of the inaugural class that saw BAMSI open its classroom doors some nine months ago amid tremendous fanfare, with more coming in for the January term. Now, with the end of the first academic year, students are preparing to transition into programme-specific internship opportunities, she explained, that have been organized with industry partners and agencies in both the agriculture and marine sectors.
Regarded as an incremental step in the Government's long term vision to develop this nation's agriculture industry and support Bahamians committed to working in the field, the 2015 Internship Programme has created an avenue for every BAMSI student to accelerate their learning curve. Having been immersed in the theoretical framework that underpins the study of agriculture and marine science for the past nine months, the internship programme, which is part of a broader package that will see the government subsidize the students entrepreneurial efforts upon graduation, will support the practical exploration of their field of study, allowing students to witness what the classroom experience has helped them to be cognitively aware of.
The creation of the internship programme, which will pair students with such companies as Atlantis, Goodfellow Farms and the Department of Forestry, further underscores the Institute's intention and commitment to educate, prepare and develop capable, passionate and bright young minds who are ready to engage the agricultural sector in a meaningful and tangible way over the long term.
The internship opportunities are available to all students, both from New Providence and the Family Islands. Leading the way is BAMSI, which will bring on a number of students to train as part of its agriculture team, and also in the marine science department. Dr Hanna expressed her gratitude to all of the businesses who have so generously commitment their time and resources to the development of young Bahamian agriculturalist and marine scientists.
Participating organisations in New Providence include Atlantis, Paradise Fisheries, Heritage Seafood, the Bahamas Agriculture Industrial Corporation (BAIC – also their sub-offices in Long Island and Exuma) and Goodfellow Farms. Across the Family Islands participating businesses, agencies and charitable organisations include Edrin Seymour of Applehole Farms in Eleuthera, Wayne Hall of HallsOrganic Farm and Lucayan Tropical in Grand Bahama, the Bahamas National Trust (in Andros and Eleuthera), Friends of the Environment in Abaco and the Department of Forestry in Andros.
Earlier this year Minister of Agriculture and Marine Science Alfred Gray, while addressing the 2015 North Andros Agricultural & Marine Resources Agri-Business Expo, pledged the Government's full financial support to BAMSI students who looked to pursue their passion in the agricultural arena upon graduation. This strategic sponsorship, Minister Gray indicated, was viewed by the Government as an integral part of its commitment to spur economic growth, particularly in the Family Islands, and also as a foundational element in the country's push to build a sustainable food supply while reducing the amount of food imports entering the nation's borders.
*Organisations, agencies and environmental groups throughout the Bahamas that are interested in participating in the 2015 internship programme or lend any other assistance are asked to call the BAMSI office in the Island Trader's Building, East Bay Street at (242)397.6580 email bamsipr.2014@gmail.com or bamsiinternship@gmail.com for more information.