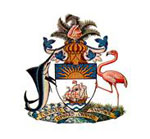 The Government of India has invited Bahamian nationals under the age of 40 to apply for fully funded scholarships to participate in courses related to Hydrology, Water Resources Management and Environmental Management of Rivers and Lakes at the Diploma and Master's levels at top universities in India to be conducted in English.
All applicants must be employed for a minimum of 3 years with the Bahamas Government; Government Corporations including The College of The Bahamas and Government affiliated Organizations in The Bahamas.
Kindly note that the scholarship programmes are fully funded including: airfare, tuition, accommodations, monthly stipend for meals and emergency medical insurance.
All applicants should have already completed a relevant Bachelor's degree with 3.00 cumulative GPA and be in good health.
Meticulously completed applications along with the following documents should be submitted to the Ministry 2-6 months prior to programme commencement to secure limited seating: passport copy, 1 passport photo, official transcript, copy of diploma, 1500 word essay/thesis, medical certificate and 3 references from lectures and/or employers.
Further details and course information can be obtained by contacting Ms. Charmaine McKenzie at charmainemckenzie@bahamas.gov.bs