Last Updated:

Nov 20, 2017 - 10:43:29 AM
---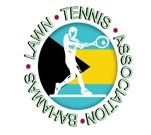 The Bahamas Lawn Tennis Association is hosting its annual Goombay Splash Bowl ITF Tournament. The Qualifying round was held this past weekend and the Main Draw (32-Draw) begins TOMORROW and runs through Saturday, November 25. Matches start at 9:00 a.m. daily at the National Tennis Centre, Q. E. Sports Centre.

This tournament will showcase junior players ranging from ages 13 – 18 from all around the world such as: the United States, Puerto Rico, Trinidad & Tobago, Canada, Japan, China, Norway, Ecuador, Argentina, Italy, Mexico, Curacao, Great Britain, Czech Republic, Spain and the Cayman Islands. Some 70 participants are scheduled to be a part of this spectacular event. Also participating in the Goombay Splash Bowl are some of our top junior athletes from Grand Bahama and New Providence. Leading the pack for The Bahamas in the 18u event are: seeded players Sydney Clarke, Afrika Smith, Sierra Donaldson and Donte Armbrister. Also 2017 I6U national team (to Mexico) players

Jacobi Bain and Elana Mackey will make their presence felt, as each player strive to perform at their best to improve their international ranking. Added to the list of participants are: Commonwealth Youth Games tennis athlete Gabriella Donaldson, along with other top junior athletes, O'Neal Mortimer, Kofi Bowe (Freeport) and sisters Abigail and Hannah-Joy Simms (Freeport). Leading the pack for the 14 and under event are Michael Major Jr. and Kaylee Kanuka both of whom are seeded No. 1 and also Dentry Mortimer Jr. and Perjae Major, seeded No. 2 (all positions in the Main Draw after the Qualifying Round). Other 14u participants in the Main Draw are: Sierra Rodgers, Savannah Thomas, Om Dhadwal and Vontenken Rolle. ITF Supervisor is Mr. Mickey Williams, and Mr. George Baxter is COTECC 14U Referee. Ms. Barbara Carey is Tournament Director.

The tennis community and the public at large are invited to come out and support our junior tennis athletes.










© Copyright 2017 by thebahamasweekly.com

Top of Page