Last Updated:

Mar 7, 2017 - 5:50:02 PM
---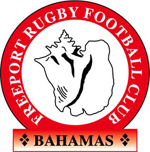 Freeport, Bahamas - Small steps continue to be taken on Grand Bahama in re-establishing boys' and men's soccer to the island.

Recent programmes at the YMCA and the Freeport Rugby Football Club have been successful in getting grassroots soccer player for boys aged 6 to 11 with over 100 boys signed up between the 2 programmes this season.

The Saturday programme at the Freeport Rugby Football Club has been so successful that organisers are extending the season until at least Easter break to allow boys to continue playing the game (the programme for boys aged 6 to 11 runs from 11.30am to 1pm every Saturday with new players still accepted even at this late stage in the season!)

Further steps to promote the game include the following:

Under 10s boys are practicing weekly from 5pm to 6pm every Wednesday at Freeport Rugby Football Club with the aim of playing games against both Nassau and international teams before the season ends.
Coaches from The University of the Bahamas will be visiting the island on Saturday March 18th to scout potential scholarship candidates for the University soccer team. Trials are provisionally scheduled from 10am to 12.30 at Freeport Rugby Football Club although more details will follow on this as plans are finalized.
Organisers are already making plans for the second annual High School National Soccer Championships where national champions for both men and women will be determined. Last season Sir Jacks and Lucayan International School admirably represented Grand Bahama against the best in Bahamian soccer and both are keen to repeat against stern opposition locally, and go one step further and win the overall title!
The main age group currently not catered for is boys aged 12 to 15! Accordingly steps are being taken to close this gap with the introduction of a new programme specifically targeting this age group. Boys are invited and indeed encouraged to come out every Wednesday at Freeport Rugby Football Club starting this week Wednesday 8th March. Organizer Mark Hardy noted that the aim is to get this age group who are currently 'lost to soccer' back playing again and developing their skills and overall game. He added that he hopes that they can field 2 teams to either play one large scrimmage or smaller sided games with the overall aim of ultimately starting an intermediate league if interest prevails.

Further information and updates on the new intermediate age group and all the programmes on offer can be obtained from Mark Hardy ( markhardy242@yahoo.com) or 357 5403 or via Facebook Grand Bahama Youth and Men's Soccer or via Freeport Rugby Football Club.






© Copyright 2017 by thebahamasweekly.com

Top of Page