Last Updated:

Feb 18, 2018 - 2:17:37 PM
---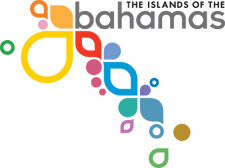 Great Harbour Cay, Bahamas - Plans for the Ninth Annual Wahoo Tournament in Great Harbour Cay, Bahamas are well underway. The fun event, which offers a Calcutta purse, will take place February 22-25, and is expected to attract anglers from the United States of America and The Bahamas.

Among some of the weekend's planned activities are a captain's meeting and reception on February 22, two days of fishing on February 23rd and 24th, a chill and grill party featuring live entertainment, junkanoo rush out and a gala awards dinner.

According to Steven Johnson, organizer of the event, "the tournament started nine years ago, by a group of frequent visitors from Savannah, Georgia, who visited each year, to compete among themselves in friendly fishing. The event has since become a favorite fixture on our annual social calendar especially for our second home owners, who come together to reconnect and leisurely fish, join in planned cultural festivities and simultaneously give back to one of our notable local charities".

Some eleven boats, the majority of which are second homeowners, and three from Florida, have already registered to compete in the friendly two-day fishing tournament, which is supported by the Bahamas Ministry of Tourism and Aviation.

"This is a non International Game Fishing Association (IGFA) regulated tournament," he said, "which means that we allow electric reels, mutilated fish and multiple rod touches, in our event. While the waters of Great Harbour Cay are known for great fishing, no fish caught can be weighed for world record chasers".

On February 23rd and 24th, anglers can fish at their leisure, commencing anytime before 6:00 a.m. and return their wahoo catch by 5:15 p.m. each day. Only five wahoo from their catch will be weighed and an accumulation of the six heaviest fish over the two-day period will be declared the winner. Plaques will also be awarded to the angler with the largest mahi and tuna catches.

Registration for the tournament is $800 per team, comprising four persons. Additional anglers can participate at a cost of $200 each.

Funds raised from the tournament will go into a Calcutta purse for overall winners with the remainder of the funds going to the Kiwanis K-Kids program in Great Harbour Cay.

Other prizes up for grabs in the Tournament include round trip air transportation from Fort Lauderdale to Great Harbour Cay on Tropical Ocean Air, brunch for four at Carriearl Boutique Hotel, and four days, three nights stay with free dockage at a premier four bed, three bath home in Great Harbour Cay.

About The Islands Of The Bahamas

The Islands Of The Bahamas have a place in the sun for everyone from Nassau and Paradise Island to Grand Bahama to The Abaco Islands, The Exuma Islands, Harbour Island, Long Island and others. Each island has its own personality and attractions for a variety of vacation styles with some of the world's best golf, scuba diving, fishing, sailing, boating, as well as, shopping and dining. The destination offers an easily accessible tropical getaway and the Bahamian dollar on par with the U.S. dollar. Do everything or do nothing, just remember It's Better in The Bahamas. For more information on travel packages, activities and accommodations, call 1-800-Bahamas or visit www.Bahamas.com. Look for The Bahamas on the web on Facebook, Twitter and YouTube.







© Copyright 2018 by thebahamasweekly.com

Top of Page