Last Updated:

Feb 6, 2017 - 2:32:04 PM
---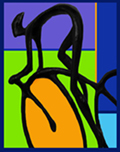 Nassau, Bahamas - Juniors turn out in record numbers to participate in the National Road Individual Time Trial Cycling Championships on August 29th, 2009 at Mt. Pleasant Park, Lyford Cay. At 30 second intervals cyclist started out, keeping excitement high from start to finish.

Top winners were: Bruce Hall, Antience Simmons, Helen Vincent, Jay Major, Robert Bethel, Mark Davies and Mark Holowesko.

For full results see within...


NATIONAL ROAD INDIVIDUAL TIME TRIAL CYCLING CHAMPIONSHIP

MT. PLEASANT PARK, LYFORD CAY

NEW PROVIDENCE, BAHAMAS

SATURDAY, AUGUST 29, 2009




JUNIOR BOYS II – UNDER 14YRS 7 miles


BRUCE HALL - 21.02:21

PEETRON LIGHTBOURNE - 21.06:40

LIAM HOLOWESKO - 21.38:15

JUSTIN MINNIS - 22.21:29

CHARLES ALLAN - 26.49.52

CHRISTOPHER TRAFFORD - 28.04.44

BENJAMIN TAFFORD - 28.36:22




JUNIORS GIRLS – UNDER 14YRS 7 miles


ANTIENCE SIMMONS - 21.42:67

OPEN WOMEN 7 miles


HELEN VINCENT - 18.32:21

AMANDA GRAHAM - 22.02:13

NADIA TAYLOR - 48.32:55

JUNIOR BOYS I – UNDER 17YRS 15 miles


JAY MAJOR - 29.53:14

LAWRENCE JUPP - 31.53:80

ANTHONY COLEBROOKE - 35.02:05

YORKELL BAIN - 35.27:00

TONY MACKEY - 37.03:26

MICHAEL HOLOWESKO - 37.55:75

RAHEEM COLEBROOKE - 39.17.36

SENIOR III – MEN 15 miles


SENIOR II – MEN 40 K


MARK DAVIES - 1.00:34

JAMIE NOTTAGE - 1.00:58

KEN POWELL - 1.01:07

WAYNE PRICE - 1.05:25




SENIOR I – MEN 40 K


MARK HOLOWESKO - 56:00

TRACY SWEETING - 1.01:15

SEAN FARRINGTON - 1.03:09

JOHN COX - 1.03:35

OVERALL WINNER

MARK HOLOWESKO - 0.56:00

MARK DAVIES - 1.00:34

JAMIE NOTTAGE - 1.00:58





© Copyright 2009 by thebahamasweekly.com

Top of Page