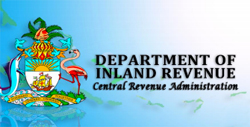 Nassau, Bahamas - Executives from The Bahamas Chamber of Commerce and Employer's Confederation (BCCEC) met with officials of the Ministry of Finance on Friday, January 28th to discuss the new requirements for business licence.

The BCCEC was concerned that the new requirements placed an unnecessary financial and administrative burden on small and micro businesses (i.e. businesses with a turnover of less than $400,000) and the new timelines for certification of turnover by January 31st was too tight and unreasonable for full compliance. They also recommended that the threshold for certification of accounts by a licenced accounting practitioner should be $400,000 and not $100,000 as is the case currently.

After discussions the following was agreed between The Ministry of Finance and The BCCEC:
o The publishing of guidelines indicating that for the current tax year the deadline for certification of accounts has been extended to March 31st 2016 payment deadline rather than January 31st2016 for tax filing;

o The publishing of updated and clear guidelines on the certification;

o Companies who filed but need to make amendments to their filings will have until March 31st to do so;

o A commitment to work in closer collaboration with the BCCEC as the Ministry implements strategies to improve tax compliance among local businesses.
The Ministry also confirmed that the although business licences expire on December 31st each year, the Government of The Bahamas has a policy of business licences being honored for the conduct of business with its agencies until March 31st each year;
The Ministry of Finance is very appreciative of the timely intervention and understanding of the Chamber of Commerce and other stakeholders in this matter.