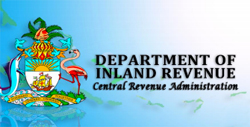 October 18th, 2016 (Nassau, Bahamas) - The Department of Inland Revenue wishes to advise all taxpayers adversely affected by Hurricane Matthew who are unable to file their VAT returns by the next filing period of October 28th, 2016, that they can apply to the VAT Comptroller for an Extension to File in accordance with section 47 (7) of the Value Added Tax Act 2014. Applications can be made through the online Tax Administration System.
Please be mindful that the grant of such extension does not alter the due date for payment of the taxes collected or the interest payable in respect to such taxes that must be paid on or before October 28th, 2016.
Failure to make payment on or before the deadline will result in late payment penalties being assessed.
For additional information regarding the VAT treatment for those affected by Hurricane Matthew, kindly visit the Department of Inland Revenue website at http://inlandrevenue.finance.gov.bs/ or email us at taxinquiries@bahamas.gov.bs.