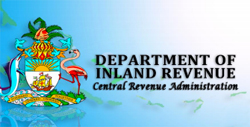 (Nassau, Bahamas) - The Department of Inland Revenue reminds the public that Business Licence Regulation No 5 was amended in July 2015.

The regulation states that, "Where a business has a turnover of one hundred thousand dollars per annum or more, submitted financial results should be accompanied by a statement as to the turnover of the business certified by a person who is qualified in accounting and who has no interest in the business to which the certificate relates."

To avoid processing delays, businesses falling in this category should ensure that certifications accompany their 2016 business licence renewal application.

For more information, visit our website at http://inlandrevenue.finance.gov.bs, email taxinquiries@bahamas.gov.bs or contact the Department of Inland Revenue toll free at (242) 225 – 7280 or (242) 461 – 8050.