Last Updated:

Feb 13, 2017 - 1:45:37 AM
---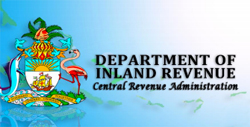 Nassau, Bahamas – The Department of Inland Revenue is pleased to advise that effective May 1st, merchants who participate in the VAT Free Shopping Scheme will have the following payment options for settling their Global Blue service fees:

1. E-payment: Via the Online Tax Administration System (OTAS) participants will be able to sign into their account at vat.revenue.gov.bs, select the Business Licence payment option and make the necessary payment. Please note that the Business Licence option and NOT the VAT Return option must be selected.

2. Bank payment: Participants can also pay service fees at the bank using their Tax Identification Number (TIN). The teller should be advised that the payment is to be credited to the Business Licence Account 288-514-3

Registrants will continue to have the option of physically submitting payments at the Department of Inland Revenue. All cheques are to be made payable to 'Public Treasury'.

These options are designed to facilitate the ease of doing business.

For further information, visit the VAT Free Retailers or Global Blue sections (Value Added Tax Tab) on the Department of Inland Revenue's website at www.inlandrevenue.finance.gov.bs/, email taxinquiries@bahamas.gov.bs or call (242) 461-8050.






© Copyright 2016 by thebahamasweekly.com

Top of Page