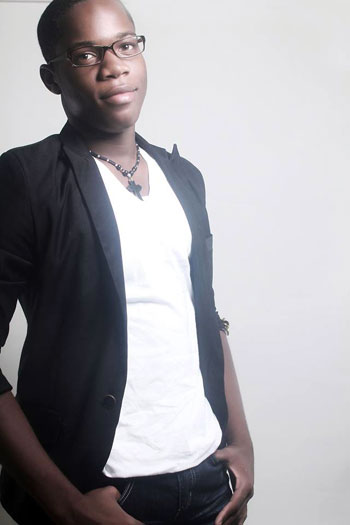 Bahamian, Nathan Curtis has published his third international poetry collection and is receiving great reviews with over 37,000 twitter followers and over 10,000 fan page likes his third collection being sold by the 13 most known distributors in the world including Baker and Taylor, Amazon, and Barnes and Nobles among the list.

Four out of five star reviews for his third collection his poetic voice is known international and readers are begging for more after a two year hiatus from writing he says he is back and reclaiming his throne as one of the best in the world and the reviews have proven it. Here is a review by Rich Follett for Readers' Favorite:



Truth Be Told?

by Nathan Curtis is a poignant, heartrending collection of verse which asks big questions and demands big answers. The focus of Truth Be Told? is twofold: on one hand, the pain of a gay black man coming out to a family who subsequently rejects him; on the other, a chronicle of the intense isolation which follows. There is an 'in-your-face' sense of urgency about these poems that will have readers with similar experiences standing up and cheering. These words will not be ignored - were never intended to be gentle. 'We all yearn for truth,' they seem to say, 'but what if the truth we find is a truth no one we love wants?' The question hangs above Nathan Curtis' universe like a personal sword of Damocles, sending ripples of resonance out to lonely, suffering souls everywhere.
Nathan Curtis' poetic voice is insistent and straight-to-the-point. The effect is a bit like a visit to the chiropractor: it makes you gasp at first but later you feel oh-so-much better. These are poems with the power to make the lonely feel less alone and the unloved less removed from happiness; if only for a moment, the relentless assault of injustice and iniquity upon those who have chosen life paths outside the narrow vision of their families and loved ones is abated. The result, however ephemeral, is cathartic and renewable upon repeat readings.
I write for a love/a love I never had/A love I am searching for/a love I need/A love I yearn for/A love I have found/A love that left me (Loving Me Truthfully). The uncompromising level gaze of Truth Be Told? by Nathan Curtis, fixed squarely on the human condition, is an undeniable indictment of complacency and a must-read for the disenfranchised.