Last Updated:

Feb 6, 2017 - 2:32:04 PM
---
"Looking Back On Love" film will available on iTunes January 29, 2013. A film by Mathieu Bitton


Kravitz, who lives between Paris and The Bahamas
took 3 years to complete the album

Black and White America

on the island of Eleuthera where he has his Gregory Town Sound studio.


Bitton spent three years with Kravitz photographing and filming the documentary "Looking back on Love". The film also stars Craig Ross, Zoe Kravitz, Penelope Cruz, Javier Bardem, DJ Military, Herman Leondard, The McPhees, Strombone Shorty, Harold Todd, Michel Hunter, The Rebirth Brass Band, and George Laks. The film premieres at USC School of Cinematic Arts in California on Tuesday, January 29th.

"I gotta represent The Bahamas man..." says Kravitz in the film.


Viewers will experience the Bahamian culture through a day-to-day look at Lenny's life

Twenty-two years after he exploded onto the music scene, Lenny Kravitz creates the album he was born to make.

The documentary, "Looking Back On Love", follows the journey behind the making of Kravitz's recently released 9th studio album, Black And White America. An in depth look at the sessions that initially started out as a three-month recording project, Looking Back On Love is a full-on rock and roll music production.

Filmed by GRAMMY-Award nominee Mathieu Bitton, viewers will experience the Bahamian culture through a day-to-day look at Lenny's life, and watch the artist create and record the songs at his newly built Bahamas home studio, Gregory Town Sound.

The film includes exclusive interviews spanning two years and showcases the artist discussing his creative process, his influences and the recording of the songs themselves. The spotlight is also on Lenny's recording techniques, showcasing his musical partner Craig Ross, New Orleans legend Trombone Shorty, and long time collaborators, George Laks, Harold Todd and Michael Hunter at work at Gregory Town Sound. The film also features in depth examination of the album's title song; Lenny's personal history about his upbringing in a mixed family, the election of President Obama and the message of love that Lenny has been preaching for over 20 years.

"It deals with what's going on in my life, and it deals with what's going on in the world."
- Lenny Kravitz
About the filmmaker:

For artist

Mathieu Bitton,

what you hear and what you see are one in the same. Colors and music notes have similar shades; lyrics and hand-drawn lines have similar emotional messages. Each genre of music in Bitton's collection has its own visual world in his head – jazz takes on certain hues, while rock n' roll is another vibrant texture completely. For Bitton, one simply does not exist without the other. And this special way of merging both mediums is what has lead Mathieu Bitton to be one of the music world's most sought-after designers, creating album covers and packaging, as well as videos, photographs, logos and more for some of the most iconic artists and records of the last century, in addition to earning him a Grammy nomination for his artistic achievement. His vast and incredible body of work has seen him designing album art for a who's who of musical history, including Prince, Lenny Kravitz, Sting, Miles Davis (most recently, he designed the incredible packaging to the Bitches' Brew 40th Anniversary Edition box set), Marvin Gaye, Jane's Addiction, Bob Marley, Quincy Jones, James Brown, Taylor Swift, Iggy Pop, Lou Reed, Dolly Parton and many more. If there's an album cover that moves you, inspires you or impacts you, the odds are pretty high that Mathieu Bitton created it.

"Like a little brother, it is a real pleasure to have him in my life. I am very touched and impressed by his passion and talent." —Quincy Jones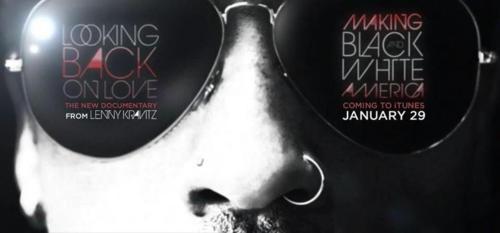 © Copyright 2013 by thebahamasweekly.com

Top of Page