Native New Yorker and longtime resident of Nassau, Bahamas, Jeralyn Lash-Sands has had a passion for reading and writing stories since childhood.

The Big Bad Rain Monster

is her first children's book.

Beautifully illustrated,

The Big Bad Rain Monster

is told with warmth and heart, and is meant to be read aloud and shared by teachers, parents and young readers. Children will love the funny dogs and situations and the delightfully silly names of the characters, while adults are sure to appreciate the gentle message about conquering fear. Lash-Sands has also made her story as topical as it is timeless, with references to health food stores, organic lifestyles, music and farmers' markets.

Meet the author at a book signing on Saturday, March 10th, 2012, at Buy The Book, Saunders Beach (next to KFC) from 11am to 2pm. There will be a reading a face painter, and balloons and lollipops while the supply lasts. The author will also be visiting local schools to talk to children about her book and will speak on the process of writing it and publishing of it.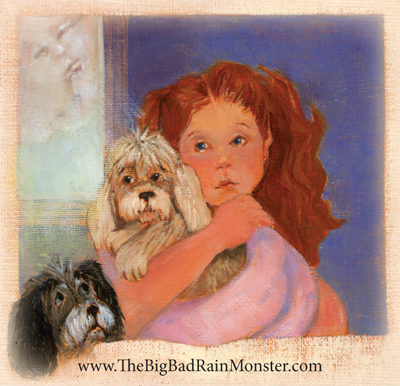 A warm-hearted family bands together to help one of their pets conquer her fear of a storm in the charming and playful children's book, The Big Bad Rain Monster by Jeralyn Lash-Sands.

Young Sweetie Bumpkins lives in a cottage with her parents, Mama Angel and Papa Blue Eyes and their two dogs, Sir Grumbles and Lady Chee-Chee. But Lady Chee-Chee is terrified of rain and something has to be done! With her
parents, Sweetie Bumpkins comes up with an unusual and loving solution which proves that no matter how scary something is, there is always a way to overcome the fright.

Light and cheerful, with a terrifically happy ending,

The Big Bad Rain Monster

is sure to be a treasured favorite in any home or school library.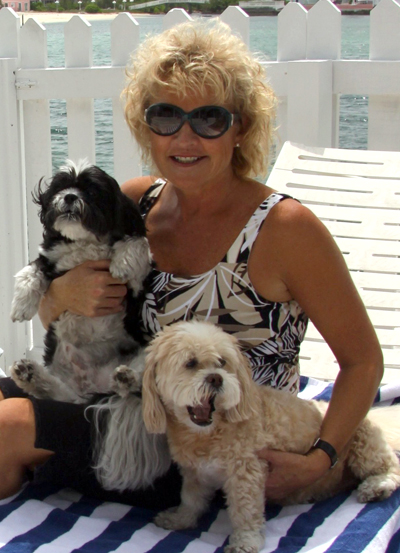 About the Author: In the middle of earning her business degree, she began to turn writing into a profession. A longtime writer, editor, and publisher of newsletters, she is also a member of the Society of Children's Book Writers and Illustrators, and the Writing Group of The Women's Corona Society, Nassau, The Bahamas. A native New Yorker, having always lived close to the sea, she currently enjoys walking the beautiful beaches of The Bahamas, with her two dogs by her side.