Last Updated:

Feb 6, 2017 - 2:32:04 PM
---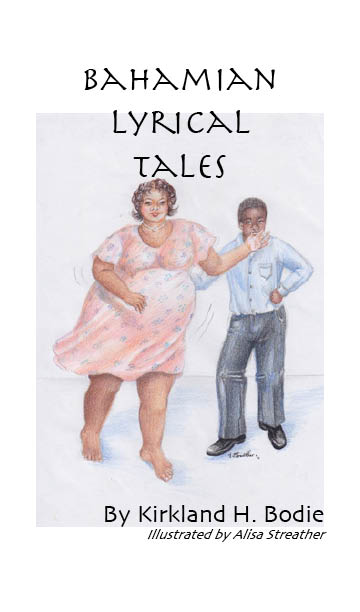 Freeport, Grand Bahama - A local Bahamian recording artist is broadening his range to include the title of author.
Kirkland "KB" Bodie, with publishing company Media Unlimited, and illustrated by art teachers Alisa Streather -Robinson, has published a book entitled "Bahamian Lyrical Tales" which was launched during the opening of the

library in Eight Mile Rock

on

Friday,
September 30

th, 2011 and then at the

Sir Charles Hayward Library.

He also

autographed the book for his fans.
The book is a group of 15 short stories based on songs he has written that were all hits... except for The Greasy Man, a story that has been told orally for years and for the first time is now in print. Complementing this he has produced a score with the same name that he has on his latest album. KB uses Bahamian dialect also and there is a glossary in the book to help people decipher it if they are unfamiliar.

This is KB's first but not last venture in the print world as he has a number of other stories that he says are bursting to come out. And, he wants to tell his life story... a book we can't wait to read as it will even tell of his acclaims, including being a three time Cacique Award winner.
"Bahamian Lyrical Tales is geared toward children, but adults will enjoy and may recognize some of the stories, in particular of one of his greatest hits, "She Fat" as it is also included under the title, "Gussimae".






© Copyright 2011 by thebahamasweekly.com

Top of Page