SlIDESHOW: The intimate crowd at the Atlantis Live Concert with Alanis Morissette. Photos: Tim and Christine Aylen


Paradise Island, Bahamas – Rocker Alanis Morissette was the latest international singing sensation to perform at Atlantis. Morissette performed as part of the Atlantis LIVE Series on October 18th.

Performing next at Atlantis is the Jonas Brothers in December.

Alanis Nadine Morissette is a Canadian-born singer-songwriter, record producer, and actress. She has won 12 Juno Awards and seven Grammy Awards, and has sold over 55 million albums worldwide. Morissette began her career in Canada, and as a teenager recorded two dance-pop albums, Alanis and Now Is the Time, under MCA Records. Her international debut album was the rock-influenced Jagged Little Pill, which remains the best-selling debut album by a female artist in the U.S., and the highest selling debut album worldwide in music history, selling 30 million records worldwide.

The video above is one of her first hits, "Ironic".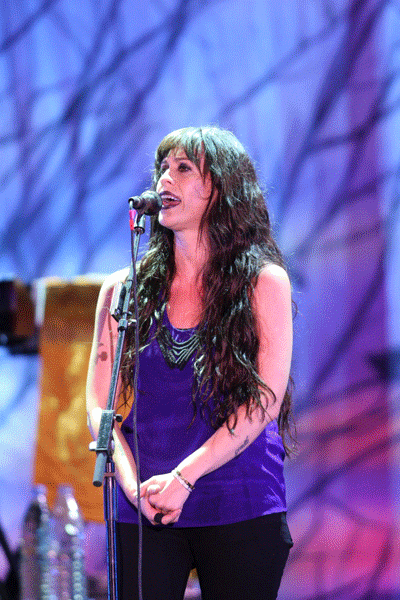 SLIDESHOW: Alanis Morissette performs at Atlantis on Paradise Island. Photos: Tim and Christine Aylen