Last Updated:

Sep 30, 2019 - 3:13:40 PM
---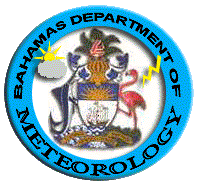 NEWS ITEM

NEWS ITEM ON HURRICANE LORENZO ISSUED BY THE BAHAMAS DEPARTMENT OF METEOROLOGY FORECAST OFFICE SECTION AT 12 PM, MONDAY 30TH SEPTEMBER 2019.

…LORENZO MAINTAINS ITS STRENGTH…
…HURRICANE AND TROPICAL STORM WARNINGS ISSUED FOR THE AZORES…

AT 11 AM EDT, THE CENTER OF HURRICANE LORENZO WAS LOCATED NEAR LATITUDE 30.0°NORTH AND LONGITUDE 42.6° WESTOR ABOUT 1050 MILES WEST-SOUTHWEST OF THE AZORES.

LORENZO IS MOVING TOWARD THE NORTH-NORTHEAST NEAR 15 MILES PER HOUR. A TURN TO THE NORTHEAST IS EXPECTED LATER TODAY, WITH AN INCREASING FORWARD SPEED TONIGHT THROUGH WEDNESDAY. ON THIS FORECAST TRACK, THE CENTER OF LORENZO IS EXPECTED TO PASS NEAR THE WESTERN AZORES EARLY ON WEDNESDAY.

MAXIMUM SUSTAINED WINDS ARE NEAR 105 MILES PER HOUR WITH HIGHER GUSTS. GRADUAL WEAKENING IS EXPECTED THROUGH WEDNESDAY. LORENZO IS EXPECTED TO TRANSITION TO AN EXTRA-TROPICAL LOW BY THURSDAY.

THE NEXT NEWS ITEM WILL BE ISSUED AT 6 PM.

PREPARED BY FORECASTER: C. WATSON-RAHMING/P. WEEKS
ISSUED: 30/09/2019 @ 1530 UTC.









© Copyright 2019 by thebahamasweekly.com

Top of Page