Last Updated:

Oct 1, 2019 - 12:04:07 PM
---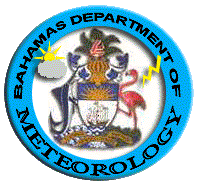 NEWS ITEM

NEWS ITEM ON HURRICANE LORENZO ISSUED BY THE BAHAMAS DEPARTMENT OF METEOROLOGY FORECAST OFFICE SECTION AT 12 PM, TUESDAY 1ST OCTOBER 2019.

...LORENZO MAINTAINING ITS STRENGTH AS IT HEADS TOWARD THE AZORES...

...EXPECTED TO BRING HURRICANE CONDITIONS TO PORTIONS OF

THE AZORES EARLY TOMORROW...

AT 11 AM EDT, THE CENTER OF HURRICANE LORENZO WAS LOCATED NEAR LATITUDE 35.2°NORTH AND LONGITUDE 37.9° WEST, OR ABOUT 470 MILES SOUTHWEST OF FLORES IN THE WESTERN AZORES.

LORENZO IS MOVING TOWARD THE NORTHEAST NEAR 25 MPH. THE HURRICANE SHOULD MOVE IN THE SAME GENERAL DIRECTION BUT AT A FASTER FORWARD SPEED DURING THE NEXT COUPLE OF DAYS. ON THE FORECAST TRACK, THE CENTER OF LORENZO IS EXPECTED TO PASS NEAR THE WESTERN AZORES EARLY WEDNESDAY.

MAXIMUM SUSTAINED WINDS ARE NEAR 100 MPH WITH HIGHER GUSTS. ONLY SLOW WEAKENING IS EXPECTED DURING THE NEXT 48 HOURS.

THE NEXT NEWS ITEM WILL BE ISSUED AT 6PM.

PREPARED BY FORECASTER: C. WATSON-RAHMING/IAN V. MCKENZIE


ISSUED: 01/10/2019 @ 1510 UTC.








© Copyright 2019 by thebahamasweekly.com

Top of Page