Last Updated:

Oct 2, 2019 - 7:28:52 AM
---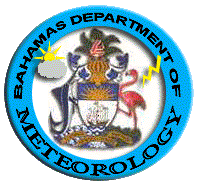 NEWS ITEM

NEWS ITEM ON HURRICANE LORENZO ISSUED BY THE BAHAMAS DEPARTMENT OF METEOROLOGY FORECAST OFFICE SECTION AT 6AM WEDNESDAY, 2ND OCTOBER, 2019.

...LORENZO MOVING RAPIDLY AWAY FROM THE AZORES...

AT 5AM EDT, THE CENTER OF HURRICANE LORENZO WAS LOCATED NEAR LATITUDE 42.3°NORTH AND LONGITUDE 29.4° WEST, OR ABOUT 220 MILES NORTH-NORTHEAST OF FLORES IN THE WESTERN AZORES.

LORENZO IS MOVING TOWARD THE NORTHEAST NEAR 43 MPH. A CONTINUED FAST MOTION TOWARD THE NORTHEAST IS EXPECTED THROUGH THURSDAY MORNING. THE CYCLONE IS FORECAST TO SLOW DOWN AND TURN EASTWARD BY THURSDAY NIGHT. ON THE FORECAST TRACK, THE CENTER OF LORENZO WILL CONTINUE MOVING AWAY FROM THE AZORES TODAY, AND MOVE NEAR IRELAND THURSDAY EVENING.

MAXIMUM SUSTAINED WINDS ARE NEAR 90 MPH WITH HIGHER GUSTS. ONLY SLOW WEAKENING IS FORECAST DURING THE NEXT 48 HOURS, AND LORENZO IS EXPECTED TO BE A STRONG EXTRATROPICAL CYCLONE WHEN IT APPROACHES IRELAND THURSDAY AFTERNOON AND EVENING.

THE NEXT NEWS ITEM WILL BE ISSUED AT 12PM.

PREPARED BY FORECASTER: K. WARD-FORBES
ISSUED: 02/10/2019 @ 0930 UTC.







© Copyright 2019 by thebahamasweekly.com

Top of Page