Last Updated:

Sep 21, 2019 - 3:44:53 AM
---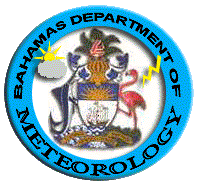 NEWS ITEM

NEWS ITEM ON HURRICANE JERRY ISSUED BY THE BAHAMAS DEPARTMENT OF METEOROLOGY FORECAST OFFICE SECTION AT 6PM EDT, FRIDAY 20TH SEPTEMBER 2019

… JERRY STILL POSES A FLOODING RISK IN PARTS OF THE NORTHERN LEEWARD ISLANDS…

AT 5 PM AST, THE CENTER OF HURRICANE JERRY WAS LOCATED NEAR LATITUDE 19.6°NORTH AND LONGITUDE 62.0° WEST OR ABOUT 140 MILES NORTH OF BARBUDA, OR ABOUT 120 MILES NORTHEAST OF ANGUILLA.

JERRY IS MOVING TOWARD THE WEST-NORTHWEST NEAR 18 MILES PER HOUR. ON THE FORECAST TRACK, THE CENTER OF JERRY WILL MOVE NORTH OF THE NORTHERN LEEWARD ISLANDS LATER TODAY, PASS WELL NORTH OF PUERTO RICO ON SATURDAY, BE WELL EAST-NORTHEAST OF THE SOUTHEASTERN BAHAMAS ON SUNDAY AND TURN NORTHWARDS ON MONDAY.

MAXIMUM SUSTAINED WINDS REMAIN NEAR 80 MPH WITH HIGHER GUSTS. SOME WEAKENING IS FORECAST OVERNIGHT, BUT JERRY COULD RESTRENGTHEN EARLY NEXT WEEK.

THE NEXT NEWS ITEM WILL BE ISSUED AT 6AM (SATURDAY).



PREPARED BY DUTY FORECASTER: C. WATSON-RAHMING/K. WARD-FORBES/GREGORY D. THOMPSON

20/09/2019 @ 2155 UTC.






© Copyright 2019 by thebahamasweekly.com

Top of Page