Last Updated:

Jul 6, 2020 - 9:55:23 PM
---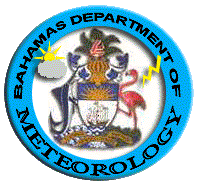 NEWS ITEM

NEWS ITEM ON TROPICAL STORM EDOUARD, ISSUED BY THE BAHAMAS DEPARTMENT OF METEOROLOGY FORECAST OFFICE SECTION, AT 6 PM EDT, MONDAY 6TH JULY 2020.

…EDOUARD BECOMES POST-TROPICAL…

AT 5 PM AST, THE CENTER OF TROPICAL STORM EDOUARD WAS LOCATED NEAR LATITUDE 42.7° NORTH AND LONGITUDE 46.0° WEST OR ABOUT 445 MILES SOUTHEAST OF CAPE RACE, NEWFOUNDLAND.

THE POST-TROPICAL CYCLONE IS MOVING QUICKLY TOWARD THE NORTHEAST NEAR 38 MPH AND THIS GENERAL MOTION IS EXPECTED TO CONTINUE FOR THE NEXT DAY OR SO.

MAXIMUM SUSTAINED WINDS ARE NEAR 45 MPH WITH HIGHER GUSTS. NO SIGNIFICANT CHANGE IN STRENGTH IS FORECAST BEFORE EDOUARD IS ABSORBED INTO A LARGER FRONTAL BOUNDARY ON TUESDAY.

THIS IS THE LAST NEWS ITEM ON THIS SYSTEM.

PREPARED BY FORECASTER: PATRICIA WEEKS

ISSUED: 06/07/2020 @ 2159 UTC.






© Copyright 2020 by thebahamasweekly.com

Top of Page