Katrina, a 14 year old student from Bishop Michael Elden, focused on an internationally recognized topic affecting young people around the world. She says, "As teenagers it can be hard growing up with peer pressure and bullying. If you have low self-esteem, you can be pushed to the edge like Anna. The story is about killing someone's self-esteem with words that aren't said aloud."
The GBYFC panel said "they judged her film to be an excellent short, dramatic film addressing a serious, contemporary social issue. The film displays exceptional production value in its concept, scripting, videography, editing, musical score, performance and direction."

Cyber-Bullying premiered at the 2011 Ft. Lauderdale Film Festival (FLIFF) in Ft. Lauderdale on October 22nd, and at FLIFF on Location: Grand Bahama in Freeport on October 22nd.

The Grand Bahama Youth Film Competition was designed for 12 to 18 year olds with a theme of "A Conversation in Grand Bahama". Students were encouraged to interpret this theme in an imaginative way. 18 films were submitted and judged on four criteria: Creativity/Originality, Delivery of its message, Technical Execution and Overall Impact.

In addition to having her film premiered at the 2011 Ft. Lauderdale International Film Festival, Katrina received $500 cash and a Gopro HD camera. These prizes were made possible by the generous donations of The Grand Bahama Heritage Foundation, James Sarles Coldwell Banker Reality Company, Municipal Motors, "Mr. Bahamas" Robert Harris and an anonymous donator.

For more information on FLIFF On Location: Grand Bahama Island click HERE and to view TheBahamasWeekly.com comprehensive photo Galleries visit The Bahamas Weekly's Facebook page.

To view ALL the films entered in Grand Bahama Youth Film Competition visit their Facebook page.

To gear up for FLIFF On Location: Grand Bahama Island 2012 and the great opportunities available in the film industry on Grand Bahama Island ' Like' their Facebook page.

FLIFF on Location: Grand Bahama sponsors were: Bahamas Celebration, TheBahamasWeekly.com , The City of Freeport Council, Port Lucaya Market Place and Port Lucaya Marina, The Grand Lucayan Bahamas Beach and Golf Resort, Pelican Bay Hotel and Sky Bahamas Airlines.


For ALL related FLIFF on Location: Grand Bahama articles / video CLICK HERE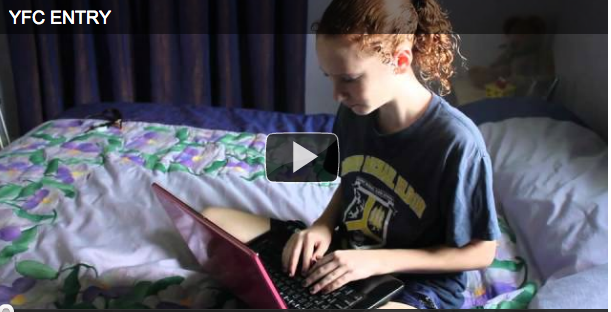 Star of "Cyberbullying", Sarah Knowles