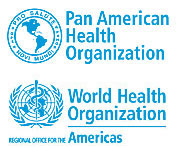 Nassau, Bahamas – After more than two years in emergency mode, the PAHO/WHO Country Office of The Bahamas and Turks and Caicos Islands hosted a Virtual End of Year Retreat to rejuvenate, find balance and participate in a virtual 'Thank You Exchange'. The objectives of the reteat were to foster teambuilding among staff members, achieve consensus on the way forward for returning to a more normal mode of operating and to raise awareness of the importance of self-care.




From working late at nights to not taking vacations, work boundaries have become non-existent during the pandemic. Dr Eldonna Boisson, the PAHO/WHO Country Representative, encouraged the team to continue practicing the COVID-19 safety protocols and to find creative ways to connect virtually. She urged the team to not let down their guards as the pandemic is not over yet, but also reminded them to prioritize self-care whether through taking daily breaks, listening to music, going for a evening stroll, etc.





To conclude the retreat, the PAHO/WHO team discussed and agreed upon strategies for achieving a better work-life balance in the New Year and exchanged wishes for each other for 2022. The team wishes all safe and happy holidays!