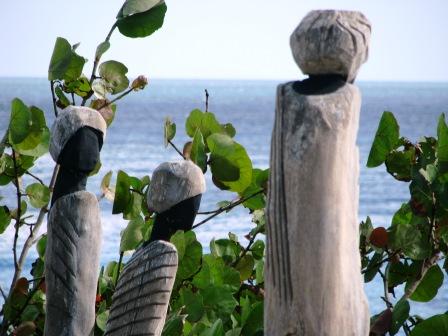 Sacred Space created by Bahamian artists Antonious Roberts and Tyrone Ferguson


Nassau, The Bahamas - Senator the Honourable Dr. Jacinta Higgs, Chairperson of the Clifton Heritage Authority advises the public that work on phase one of the Clifton Heritage National Park is progressing well and when completed, Bahamians and tourists alike will be able to enjoy the various historical and natural features of the Park.

Over the past two years, the Park has been transformed from a commercial

dumpsite to a well manicured park and nature trail site, and has become one of the most popular holiday sites for Bahamians and tourists alike in Southwest New Providence.

The public is advised that plans are well underway for the official opening of the Clifton Heritage National Park, and upon the completion of certain ongoing projects a date for the opening ceremony will be announced.

In the meantime, the Authority invites the public to continue to visit the Park to arrange guided tours and briefing sessions. The public is also asked to continue submitting recommendations to the Authority with regards to the ongoing development of this National Treasure.