Nassau, Bahamas -

ArtOvation with TaDa

is a weekly one-hour radio show of one-on-one interviews with the brightest personalities in arts, entertainment and innovation!

Saturdays at 8am EST tune in to ArtOvation on Star 106.5 FM. Here is our Lineup for MARCH:


March 3th - Craig Pinder; March 10th - Avvy;

March 17th -

Global Battle of the Band

; and March 24th -

Cazna Hinds
Saturday, March 4th
Craig Pinder
Living Legend: Actor
Craig Pinder, an actor currently based in the UK, is originally from the Bahamas. He is a graduate of the Royal Academy of Dramatic art and appeared in many successful West End productions. Craig has done numerous film and television roles and was a member of the original cast of Les Miserables.
Saturday, March 10th
Avvy
Recording Artist
A rare and dynamic performer, Avvy is also the author of his hit songs "Roach on My Bred", "Ghost Move" and "wine Grammy Wine". He is able to continue the Bahamian tradition of story telling through music, and has become a forerunner for the new breed of musician.
Saturday,

March 24th
Global Battle of the Bands: Bahama

s
with

THE ILLEST BAND, KIM WELCOME and THE TRUTH





THE GLOBAL BATTLE OF THE BANDS is the worlds biggest live talent competition for bands of all genres. Every year Local Qualifying Heats and National Finals take place in countries around the world, with the winners of these going forward to World Final in Romania.
GBOB Bahamas Finals will be held at the Botanical Gardens on March 31st, 2012.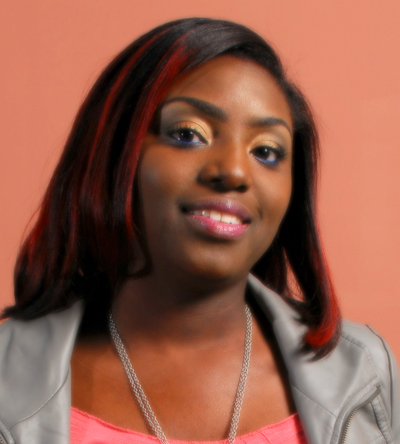 This Saturday, March 31st at 8am: CAZNA HINDS
23-year-old Cazna Hinds is an upcoming singer, songwriting and producer from Nassau, Bahamas. It all begun after an encounter with her primary school teacher her life changed never to be the same as this teacher pushed her to the discovery of one of the most peaceful, amazing voices in the world. Although many young people have a desire to be a doctor, lawyer, teacher, and the list goes on, Cazna says that God pushed her to follow a career in music. From an early age she would lead songs at school, church and other events around town. This upcoming guru has worked with artists such a Sketch Carey, Sammi Starr, Halle' from Platinum Soldiers and her first single Live for You was produced by Souljah Shaddy. As she whole-heartedly pursues this career doors continue to open for her not just locally but also internationally that has exceeded her expectation as she has had the opportunity to collaborate with producers such as Darryl Howell & Kyle Lovett who has worked with Aaron Sledge, Kierra Sheard and Jessica Reedy just to name a few.

Her passion for music and her love for people birthed what she calls Heart music! This is music that comes from the heart to mend the hearts of others and bring them closer to God. She desires to help other young people with their dream of becoming singers, producers, musicians in the very near future as she knows that the road is difficult and someone to understand and push you is exactly what you need as you seek to go after success.

Without a doubt this high- spirited, determined, disciplined lady is on her way to the big leagues as her long term dream is to be a winner of many Grammy awards! She says that her purpose is what drives her to go from day to day as it helps her to remember that she has a reason to live.