Last Updated:

Feb 6, 2017 - 2:32:04 PM
---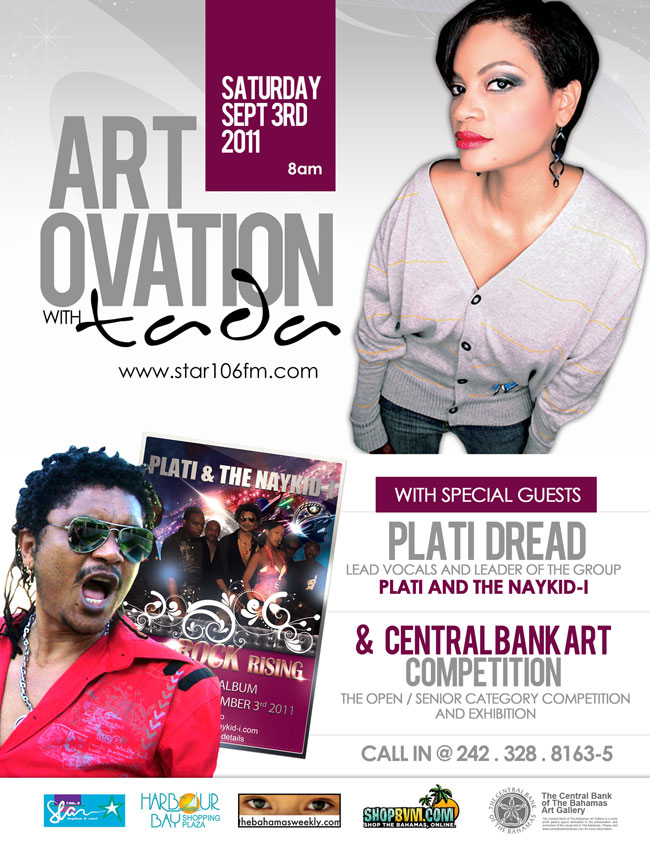 Nassau, Bahamas - ArtOvation with TaDa is a weekly one-hour radio show covering Issues, interviews and introspection related to the developing and emerging arts and entertainment industries of the Bahamas.





This Saturday, September 3rd at 8am tune in to ArtOvation live on Star 106.5 FM www.star106fm.com

Plati and the Naykid-I, a Bahamian band with a distinctly unique musical flair,will release its album on Saturday, September 4, 2011 at Senor Frogs. The album is entitled "Dredrock Rising" . DREDROCK is a brand new style of music created byPlati and the Naykid-I. It is an expression of the band taking Caribbean music and rocking it - making them a crossroad for all music.

"The purpose is to participate in the elevation of global consciousness by participating in the only medium that is accepted by the masses – music; because it has not been politicized or turned into a religious form. It is the only medium left on the planet where honest thought can be accepted for what it is and it doesn't have to apologize or be explained," said Plati, who has chosen to go beyond his scope as Dr. Tyrone "Butch" Bartlett, general practitioner, to heal the world in another way - through music!

"I want to see the Bahamas recognized as being one of the last frontiers of innocence left in the world where the stain of commercialism and the poison of political agendas and religion hasn't stigmatized us into a stereotype," he said. "Other than our Olympic prowess, we haven't had a global impct in the intellectual and philospohical arena which makes us the perfect launching pad for new thought in this global marketplace of ideas and digital conversation."

"We want to use this hybrid form of music as a medium to verbalise the concern of every citizen of this global paradigm regardeles of nationality or geography."

Visit www.platiandthenaykid-i.com to see the videos for Plati and the Naykid-I's first three releases: "I Want To Be A Leader", "One Mind", and Weego.

Who is Plati:
Lead Vocals and leader of the group – Plati and the Naykid-I.
Plati is the Alias and alter ego of Dr. Tyrone "Butch" Bartlett. An over achieving kid from humble lower middle class beginnings, taking advantage of opportunities that require academics as the only capital, he managed to create a medical degree, and a successful career. This was done out of necessity to survive more than anything, because the artistic side always dominated his personality. He was always a free spirit - always challenging. Plati's vision of life has been shaped by traumatic and insightful experiences, the lessons of which he feels compelled to share with any ear that is willing to listen, whether for an audience of one or all, Plati is totally committed to purpose and elevation of consciousness, both personally, and globally.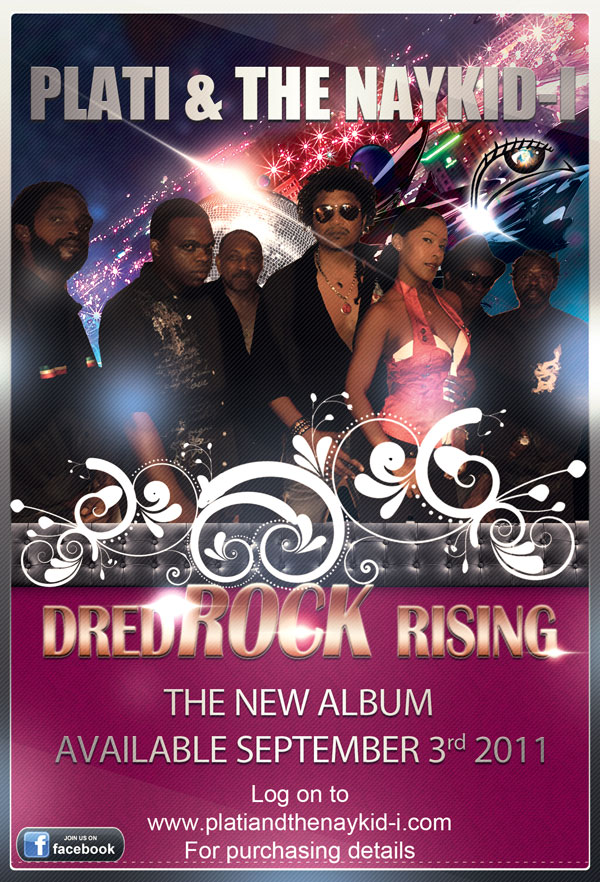 © Copyright 2011 by thebahamasweekly.com

Top of Page