Nassau, Bahamas - American actor, known to be 'the sexiest man alive' received a career tribute award at the 6th annual Bahamas International Film Festival on December 13th at the Balmoral Club in Nassau. The event was sponsored by Swiss private bankers,
Lombard Odier Darier Henstch
and
The Balmoral
.

The Bahamas Weekly News Team, media sponsors of the event, were on hand for the red carpet arrival and are pleased to present this

VIDEO coverage

containing an interview with Mr. Depp, along with comments from Sir Sean Connery, a patron of the Festival who also lives in The Bahamas and presented the award to Depp. You will hear from founder and executive director of the festival, Leslie Vanderpool, as well as view scenes from the tribute for Depp.
In a beautiful outdoor theater on the property of the Balmoral, Johnny Depp received a hand carved award of a fish, which depicts the BIFF logo and was created by a Bahamian artist. Depp also received a framed portrait drawing of himself, unexpected by all, from a young Bahamian artist in the audience during the question and answer session moderated by author Doug Brinkley.
When asked how he felt about receiving the award he said he was "a little stupefied by t

he notion" of winning awards.
"The first thing I say is 'why?' I just go to work like anyone else, except my job is a little stranger," added Depp
Depp revealed that he would be spending Christmas on his private Bahamian island in the Exumas.
"This place is as close to paradise as anywhere you can get," he said about The Bahamas, and he said he'd be pleased to do any work in a place he loves to be.
He said he will be back in his his role as Captain Jack Sparrow in the next Pirates of The Caribbean film in summer of 2011.
The evening ended with a montage of Depp's greatest roles from Edward Scissorhands, Sweeney Todd and of course Jack Sparrow of Pirates of the Caribbean.

After the tribute a private dinner was held in his honour at The Balmoral for Depp, Connery and special VIP guests.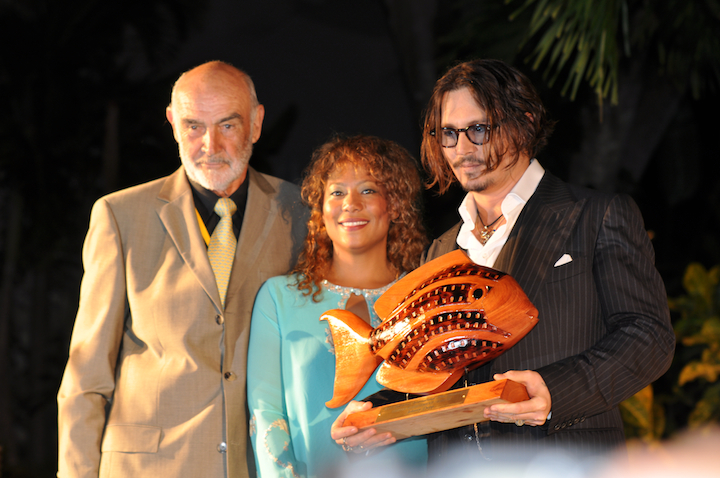 The

B

ahamas International Film Festival

(BIFF) is a nonprofit organization committed to providing the local community and international festival-goers with a diverse presentation

of

films from the Bahamas and around the world. In addition to showcasing films that might not otherwise be released theatrically, BIFF provides unique cultural experiences, educational programs, and forums for exploring the past, present and future

of

cinema. BIFF aims to raise the level

of

filmmaking, participation and education throughout the Bahamas and the world.

For additional information please visit www.bintlfilmfest.com

Travel for The Bahamas Weekly News Team provided by SkyBahamas Airlines

Ms Whachell's outfit provided by Bandolera fashions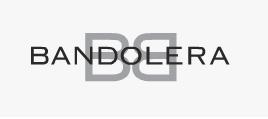 Host & Production Coordinator - Robbin Whachell
Produced & Directed by Dave Mackey - Mackeymedia Ltd.