ALICE TOWN, BIMINI - Nearly 45-years-ago, Dr. Martin Luther King Jr. checked into the Big Game Club, a historic fishing resort on Bimini Bay, and spent time working on a speech he would deliver a few days later at the Mason Temple in Memphis on April 3, 1968. He was assassinated the next day.
Dr. King first visited the resort in 1964 when he traveled to Bimini to work on his Nobel Peace Prize acceptance speech. Four years he was back in Bimini where he worked on completing his "I've Been to the Mountaintop" speech.
The simple cottage where he stayed is still receiving guests, according to Big Game General Manager Michael Weber.
"We specifically have guests ask for cottage #3," he said, noting the historic importance of the quaint, colorful cinder block building.
Weber said the Big Game Club has installed a plaque at its front gate paying homage to the slain civil rights leader.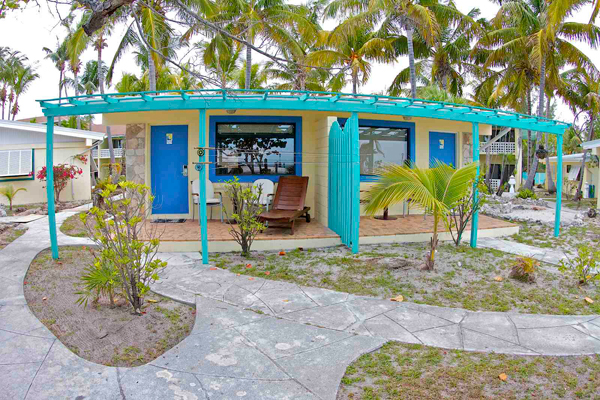 The simple cottage where he stayed is still receiving guests, according to Big Game General Manager Michael Weber. "We specifically have guests ask for cottage #3," he said, noting the historic importance of the quaint, colorful cinder block building. Weber said the Big Game Club has installed a plaque at its front gate paying homage to the slain civil rights leader.


The plaque reads, "Dr. Martin Luther King stayed in cottage #3 at the Bimini Big Game Club. It is documented that he took time out during his visit to work on his speeches, which took place in his room as well as at the poolside."

The historic Big Game Club was a favorite among celebrities and national figures in the 1950s and 1960s, playing host to a who's who of the day, including Lana Turner, Sammy Davis Jr., Jimmy Hoffa, Rita Hayworth and many more. Novelist Ernest Hemingway, who split his time between Key West and Bimini in the mid 1930s, stayed just down King's Highway at the legendary Compleat Angler.

Adam Clayton Powell, Jr., the first black U.S. Congressman, who had a home in Bimini, invited Dr. King to visit the tiny Bahamas out island in 1964. When in Bimini, Dr. King would spend peaceful time in the mangrove flats with boat builder and bonefish guide Ansil Saunders. Saunders, now in his 80s, recalls taking Dr. King to a special spot, which Sanders called the "holy grounds."

"It's a place up there where I carry people," Saunders recalled in a radio interview.

"When we reached there we tied up the boat, some birds were flying overhead, snappers around us and he says, 'Ansil, what to you do when you have people in the boat that see all this life and not believe in God, what do you say to them?'

Saunders continued: "Dr. King looked up and said, I believe now more than ever in the existence of God. "