Last Updated:

Feb 6, 2017 - 2:32:04 PM
---
Mathieu Bitton Interview (47 mins.)
TheBahamasWeekly.com is please to present a Skype interview with artist, Grammy Award nominee and filmmaker, Mathieu Bitton recorded just days before the official premiere on January 29th, and iTunes release, of his film on Lenny Kravitz called,
Looking Back On Love.



Bitton joined up with us from Eleuthera where's he's been with Kravitz working on a project to commemorate the stars 25 year career in 2014.

The documentary follows the journey behind the making of Kravitz's recently released 9th studio album, Black And White America. An in depth look at the sessions that initially started out as a three-month recording project,

Looking Back On Love

is a full-on rock and roll music production.

Viewers will experience Bahamian culture in the film through a day-to-day look at Lenny's life, and watch the artist create and record the songs at his newly built Bahamian home studio, Gregory Town Sound in Eleuthera.

Listen as Bitton explains how he and Kravitz met, and shares experiences from the past 4 years he's been shadowing the megastar. Bitton talks about a few of the characters seen on the film from Eleuthera including the young girls seen in the trailer as well as Matty from the airport, and DJ Military, all from the island. "I gotta represent the Bahamian man...," says Kravitz in the film.

A huge talent in his own right, Bitton will share about his own background
as an
Art Director, Designer, Photographer, Director, Producer and Dadaist. Not only does he do filmwork and photography covering Kravitz' life between Paris and The Bahamas and on the road, he's taken the stars social media presence and catapulted into numbers now exceeding 3 million.

His film includes exclusive interviews spanning two years and showcases the artist discussing his creative process, his influences and the recording of the songs themselves. The spotlight is also on Lenny's recording techniques, showcasing his musical partner Craig Ross, New Orleans legend Trombone Shorty, and long time collaborators, George Laks, Harold Todd and Michael Hunter at work at Gregory Town Sound. The film also features in depth examination of the album's title song; Lenny's personal history about his upbringing in a mixed family, the election of President Obama and the message of love that Lenny has been preaching for over 20 years.

The film also stars Craig Ross, Zoe Kravitz, Penelope Cruz, Javier Bardem, Herman Leondard, The McPhees, Strombone Shorty, Harold Todd, Michel Hunter, The Rebirth Brass Band, and George Laks.

"It deals with what's going on in my life, and it deals with what's going on in the world." says Lenny Kravitz about the film.


Film's IMDB page (should say 2013, not 2011): http://www.imdb.com/title/tt2357820/
About the filmmaker:

For artist

Mathieu Bitton,

what you hear and what you see are one in the same. Colors and music notes have similar shades; lyrics and hand-drawn lines have similar emotional messages. Each genre of music in Bitton's collection has its own visual world in his head – jazz takes on certain hues, while rock n' roll is another vibrant texture completely. For Bitton, one simply does not exist without the other. And this special way of merging both mediums is what has lead Mathieu Bitton to be one of the music world's most sought-after designers, creating album covers and packaging, as well as videos, photographs, logos and more for some of the most iconic artists and records of the last century, in addition to earning him a Grammy nomination for his artistic achievement. His vast and incredible body of work has seen him designing album art for a who's who of musical history, including Prince, Lenny Kravitz, Sting, Miles Davis (most recently, he designed the incredible packaging to the Bitches' Brew 40th Anniversary Edition box set), Marvin Gaye, Jane's Addiction, Bob Marley, Quincy Jones, James Brown, Taylor Swift, Iggy Pop, Lou Reed, Dolly Parton and many more. If there's an album cover that moves you, inspires you or impacts you, the odds are pretty high that Mathieu Bitton created it. His acknowledgements include
a 2010 Grammy Nomination; 2012 Chevalier De L'Ordre Des Arts et Des Lettres (Knight of the order of arts & letter from the French republic); and a 2003 Dada Award.

Find Mathieu Bitton on Facebook.


TAGS: Blaxploitation; Blacksploitation; Sidney Poitier; Paul Robeson; The Heat of the Night; Fred Williamson; Burt Reynolds; Surrealism; Hit Man; Erin and Angela; Black Film; Black Orpheus; Quinton Tarantino; coffee table book; Dadaism; French consulate; France; Fort Lauderdale International Film Festival (FLIFF); Grand Bahama Island; Harbour Island; France; Jay Z; Facebook; internet; resurgence of vinyl; instagram; twitter; James Brown; One-man show; Final Cut Pro; Online marketing; Raphael Saadiq; T-Connection; Do what you want to do; TK Records; Album cover; Long Playing; rare records; Funk; Motown; Jack White; collectors; turn table; Portrait of a Pink; Iceberg Slim; Pan African Film Festival; NYU graduate; George Lucas; film students; Anonymous Society; Gregory von Hausch; Handmade production; rock star; Bahamas International Film Festival; Precious; Canada; Youtube videos; New Orleans Choir Church Texas; Fly Away; CNN; Canon; Flip; MSNBC; Moscow; Beatles; Red 37; Abbey Road; Sergeant Pepper; Drake; Craig Ross; instrumentalist; percussion; bass; discipline; Are You Going to Go My Way deluxe edition; Eleven Paris; ambassador; Tarot Cards; voodoo dolls; Mexican artifacts; rarities; gold; dust sleeves; record label; DVDs; slip case; Rolling Stone; Miles Davis; Warhol; Teena Marie.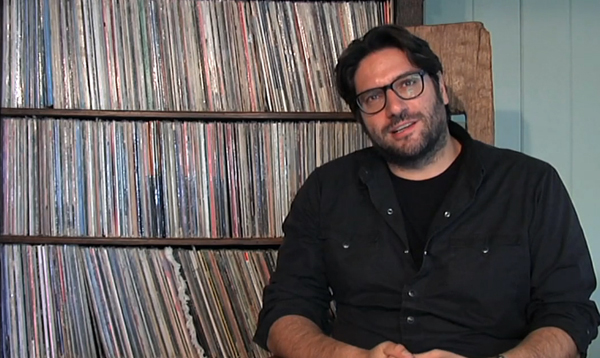 © Copyright 2013 by thebahamasweekly.com

Top of Page