Last Updated:

Feb 6, 2017 - 2:32:04 PM
---
Freeport, Bahamas - The big Beaver Moon on Saturday evening lit up the Grand Bahama Labyrinth for a celebration of life in song and dance.

Joie de Vivre was a perfect way of opening the Labyrinth Garden Theatre Season. It showcased many of our talented friends, blended together for our enjoyment by two of the Island's most loved and respected ladies, Ivy Elden and Gloria McGlone

Ivy Eldon opened the show with a beautiful monologue on La Joie de Vivre. Her delightful, honeyed speaking voice extolling the delicious pleasures in life.

Another of our special friends, Dalia Feldman followed with a glorious rendition of "It's a Grand Night for Singing". Dalia also treated us to one of the songs on her latest C.D. 'Broadway Baby' called, "If I Were a Bell"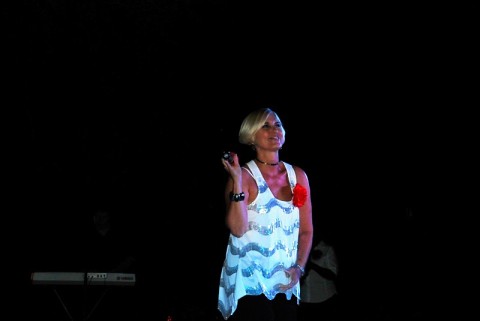 The appreciative audience was happy to welcome back a glitteringl and lovely Joanna Llambias who thrilled us with her interpretation of "I Got the Sun in the Morning".

The Sunland Baptist School students delighted us a very colourful performance of "Sing a Song"

Our charming, talented Tony Lowe, held the theme of life, whilst reminding us we must each do it 'our way' by personalizing the old Frank Sinatra favourite of…"That's Life" ! A great performance! As was another of our very popular gentleman vocalists, Javan Hunt who brought forth many a tear with his interpretation of "It is well with my soul"

Two newcomers to the Labyrinth are Heather and Faith McDonald whose beautiful voices blended in tuneful harmonies as they sang 'When you Believe'.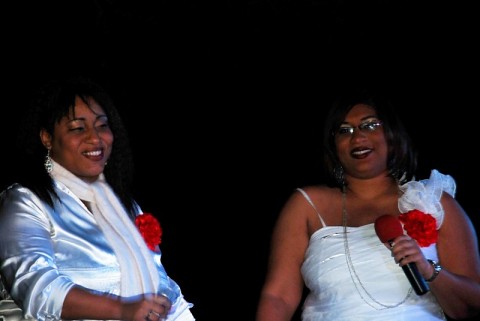 Kenton Pinder treated us to a very up-beat performance of "Joy to the World" (Jeremiah Was a Bullfrog) and really had the toes tapping and hands clapping to his charismatic performance.

Once again this year we were presented with a very different style of dance by the Bahamas Dance Academy who most artistically danced a true "Bollywood" number. The costumes were exotic and the dancers lithe and lovely


A truly spectacular performance was given by the beautiful bird-girl Julia Geiger. Her interpretation of the poignant 'Blackbird' from the Beatles… was mesmerizing. She was that beautiful bird dancing on the Labyrinth in the Garden

'Blackbird singing in the dead of night
Take these broken wings and learn to fly
All your life you were only waiting for this moment to arise'


********************************************************************************************
The next Labyrinth - Garden Theatre event

is Joie de Noël –
Saturday,

18th December

from 6.30p.m.
Bring your Christmas Wish and enjoy A Magical Christmas Evening with Carols, Candles, Cookies & Cocoa
$5.00 Garden members * $10.00 non-members * Free Admission to children under 13 with adults





© Copyright 2010 by thebahamasweekly.com

Top of Page