Freeport, Bahamas - Saturday, March 6th, on the beautiful Sacred Path in the Garden of the Groves a most appreciative audience were delighted by the magic of the 'Evening with Marjoke and Friends' who all performed from their hearts, vocalising the true spirit of the Labyrinth.
Our Dutch Diva, Marjoke Twiest opened the show with a beautiful recital of "People", reminding us that life is all about....people!
Marjoke was joined in turn by her special 'music friends' performing some of our favourite songs.

We were treated to a chic Fosse-style dace routine by Julia Geiger and surprise of the evening an amazing Fire Dance by the talented Stephan Cartwright. Stephan also delighted us by his singing "Beauty and the Beast" in duet with Marjoke; and as a solo, "So Amazing". He was!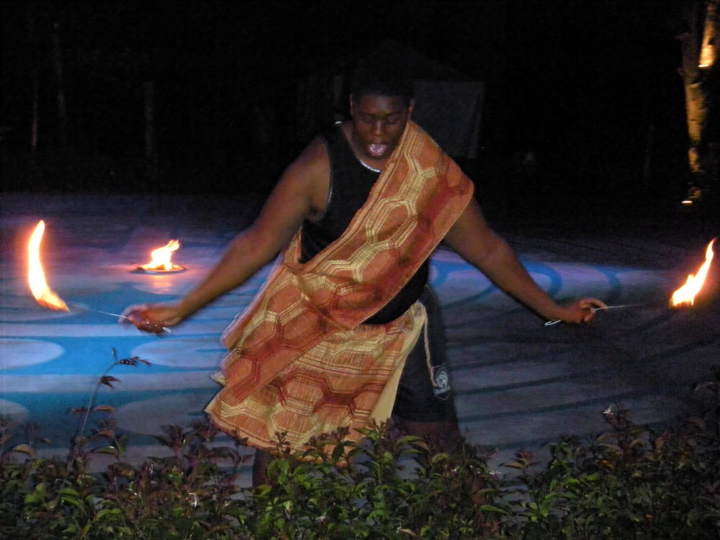 Other dear friends of Marjoke (and of The Labyrinth!) included the truly enchanting Dalia Feldman "Wishing you were somehow here again"; later Dalia joined Marjoke in a beautiful harmonic duet, "'I know him so well'. Our dear Javen 'Circle of Life' Hunt sang, fittingly, "You lift me up"; and then, sensitively blending their lovely voices, he and Marjoke gave an electrifying rendering of "The Prayer". Tony Lowe captivated us with his individual style of song and expressive movement in "So High". Later in the programme Marjoke reeled him into a great duet, making it clear "There ain't no mountain high enough"! It was a wonderful evening where we, the audience, were truly a part of Marjoke's party with delightfully warm and talented friends who all joined in a great finale when they sang, "Lean on Me"!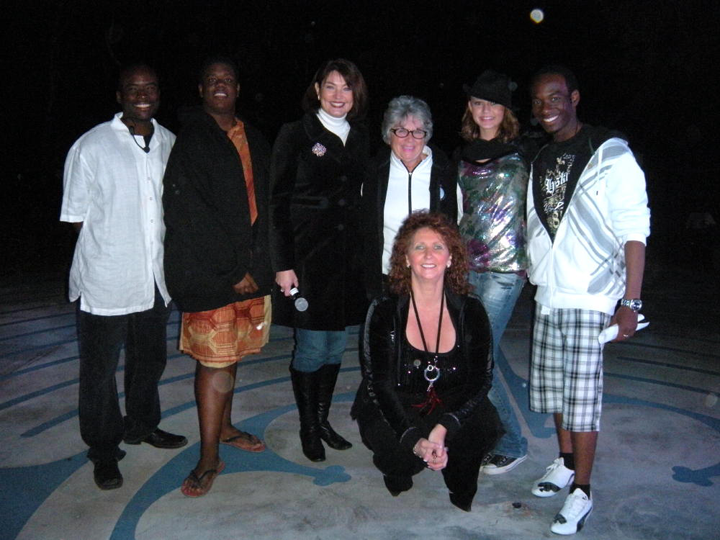 The beautiful lighting and sound systems, so generously donated by our philanthropic friend of the Garden and the Performing Arts, Jerry Hill, were efficiently operated by Darren Rollins, Alvin Smith and Jens Peter Sweeting. This new equipment very effectively enhanced the performances and also the evening-beauty of the lovely labyrinth Garden.
Other important events taking place on Saturday presented our community with difficult choices; despite this, some fifty theatre supporters, were well rewarded for dressing warmly to come and appreciate the greater warmth emanating from our talented, dedicated ' musical friends' ; Marjoke's description of our generous and community minded Stars of Stage, Screen and Labyrinth!
To the performers, everyone involved with the presentation, and including the great audience...thank you all! Please keep supporting 'Theatre' on Grand Bahama Island, and the 'Garden Theatre' on the Labyrinth in the Garden of the Groves; the Heart of Grand Bahama!