Last Updated:

Apr 4, 2022 - 8:56:02 PM
---
Bahamas Ministry Of Tourism, Investments & Aviation to attend Sun 'n Fun Aerospace Expo this April


By Bahamas Ministry of Tourism & Aviation
Apr 4, 2022 - 3:52:11 PM


Email this article
Mobile friendly page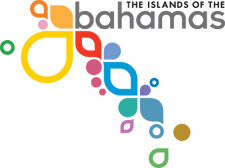 NASSAU, Bahamas – The Bahamas Ministry of Tourism, Investments & Aviation (BMOTIA) is thrilled to return to the annual SUN 'n FUN Aerospace Expo, slated to take place 5-10 April in Lakeland, Florida. The BMOTIA has participated in the event, which promotes aviation education, for over 20 years—and for good reason, as it is the largest annual conference in Florida. At the event, BMOTIA representatives will share the allure of The Bahamas to private pilots, with up to 200,000 attendees over the course of the week.

The Bahamas is a proud leader in General Aviation for the Caribbean region. The annual event is significant given the steady increase in arrivals to the country by private plane, and the importance of the South Florida markets and their contribution to tourism throughout The Islands of The Bahamas. In 2021, the destination saw its highest number of arrivals by private plane ever, with a 105 percent increase in arrivals compared to 2019. Separately, arrivals from South Florida in 2021 accounted for the highest number of U.S. market arrivals—more than doubling the visitor count of priority markets like New York.

"Private aviation reached new heights, literally, with record-breaking arrivals in 2021, and we're thrilled to continue the momentum," said Latia Duncombe, Acting Director General, Bahamas Ministry of Tourism, Investments & Aviation. "SUN 'n FUN has become a deeply valued and trusted partner throughout the course of our many years working together, and we look forward with great optimism to bright skies ahead."

The Bahamas has greatly benefited from its long-standing partnership with SUN 'n FUN. The longevity of the partnership has produced experiences such as the 2016 and 2017 Grand Bahama Air Shows. Additionally, every year following the expo, pilots conduct flights to The Bahamas to showcase the close proximity between South Florida and The Bahamas.

This year at the expo, Grand Bahama Island will shine as a prime destination for private aviation pilots due to the island's proximity to Florida, the abundance of cultural experiences, varied accommodations offerings and much more. The grandeur of The Bahamas will be showcased at the expo via meetings, seminars and a special "Grand Bahama Island" themed event. Please visit the Bahamas team at Hangar D: Booth 20 & 21.

To learn more information about the SUN 'n FUN Aerospace Expo, please visit flysnf.org. For more information on planning escapes to The Bahamas, please visit Bahamas.com.







© Copyright 2022 by thebahamasweekly.com

Top of Page