Last Updated:

May 5, 2022 - 7:28:57 PM
---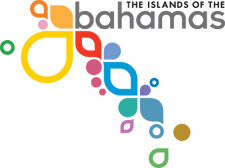 NASSAU, Bahamas – James Bond, the iconic cinematic British Secret Agent, has filmed in The Bahamas no less than 007 times and come next month on 14 June, The Bond Experience will be coming here to kick off the highly anticipated book release "Filming James Bond in The Bahamas" by Simon Firth. The Bond Experience will consist of a series of tours that will take place throughout Nassau and Paradise Island to highlight James Bond's favourite locations in The Bahamas. The experience will conclude with the book launch on 16 June at the Atlantis Paradise Island Resort where the Honourable I. Chester Cooper, Deputy Prime Minister and Minister of Tourism, Investments & Aviation (MOTIA) will be presented with the first copy.

The Hon. I. Chester Cooper, Deputy Prime Minister and Minister of the MOTIA, said: "Being a fan of Bond, like thousands the world over, I feel honoured and privileged to receive this first copy of the iconic secret agent whose blockbuster film scenes are immediately identified with The Bahamas." He continued, "This book, which will showcase the tranquility and natural beauty of our islands originally captured in the first Bond movie filmed here, "Thunderball" , leaves little doubt, if it exists, why the cinematic Bond, not to mention long-time resident Sean Connery himself, loved The Bahamas. We welcome Bond fans from around the world to the Bond Experience in The Bahamas during the month of June. To travellers from near and far, we extend to you the invitation to come and experience for yourselves the exquisite beauty of our islands that served as the backdrop to the many Bond movies."

The Ministry of Tourism, Investments & Aviation, in collaboration with Atlantis Paradise Island Resort, will sponsor the event, which will be hosted by Arcadia Creative Solutions. The three-day event will be an immersive experience where fans will be treated to a Thunderball Reunion when actors who starred in the 1965 film, including Italian actress Luciana Paluzzi, Jamaican actress Martine Beswicke, American actress Diane Hartford and legendary Bahamian musician King Errisson, who performed in a night club scene in the movie, will be on hand. The event will include a tour of Thunderball breakwater on Paradise Island, the Royal Bahamas Defense Force Base, The Caves, Bay Street, Rock Point and walks on Love Beach.

Clarence Rolle, Director, Film Commission, MOTIA, expressed his delight of the event coming to The Bahamas, "It's exciting for fans around the world to celebrate James Bond films with us here in The Bahamas. The Bahamas is such a staple in James Bond Series, and to commemorate that is so significant. I think this helped open the door for many films to be shot here, in The Bahamas."

There were seven James Bond films shot in The Bahamas: "Thunderball"; "Never Say Never Again"; "Casino Royale"; "You Only Live Twice" (underwater scenes); "The Spy Who Loved Me"; "For Your Eyes Only"; and "The World's Not Enough". For more information, visit the https://www.onthetracksof007.com.







© Copyright 2022 by thebahamasweekly.com

Top of Page