Last Updated:

Feb 13, 2017 - 1:45:37 AM
---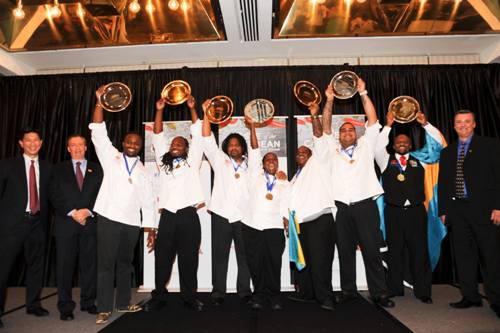 Makes Historic Accomplishment

The Bahamas Ministry of Tourism joins thousands of Bahamians in congratulating the National Culinary Team for its stellar winning performance at the Taste of the Caribbean Competition in Miami, Florida this past weekend.

Taste of the Caribbean is the region's premier culinary competition and cultural showcase.

Once a year the best chefs and culinary teams unite to learn, demonstrate their skills and provide the general public a spectacular exhibition of the most savory and delectable treats of the islands.

This year the team won a number of categories including Best Overall Team, Bartender of the year, Pastry Chef of the Year, Gold in Rum Drink, Gold Medal in Junior Chef, Bronze in beef and seafood competition and Silver in the cheesecake competition.

The team included Bartender Marv Cunningham, Chef Sheldon Tracy Sweeting, Junior Chef Crystal Morely, Chef Richmond Fowler II and Charon McKenzie.

Charlotte Knowles-Thompson of the Bahamas Hotel and Tourism Association (BHTA) was the team's administrator.

President of Bahamas Hotel Tourism Association (BHTA) Stuart Bowe said the organization fully supports the team each year.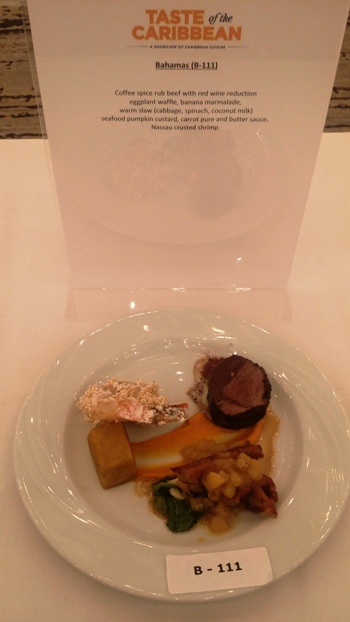 "The Bahamas Hotel and Tourism Association facilitates the logistics of the Teams participation as the journey to taste starts months in advance of the competition with scheduled training and tasting sessions, menu preparations, team drills, media and public relations efforts, and a plethora of planning activities beginning with securing sponsorship from our corporate partners.

"The journey to Taste requires a massive amount of time, effort, and expertise on behalf of the National Culinary Team and the BHTA," states Stuart Bowe President of the BHTA.

"The rewards are well worth the effort, as our Bahamian Culinarians deserve this opportunity to showcase their incredible talent, and to compete amongst the regions elite chefs."

Chef Sweeting, who was team captain and co-manager of Team Bahamas, spoke about the victory.

"It's been a long time coming for this particular competition. The Bahamas has been close to winning but I was overjoyed and ecstatic for the 242 to win the overall team this year," he said.

"Our hard work, persistence and sacrifice finally paid off. Although we won, God gets all the glory first and foremost."

Caribbean Hotel and Tourism Association officials have said that Team Bahamas has done better than any other country in the competition's history.

Permanent Secretary in the Ministry of Tourism Harrison Thompson attended the competition and noted that all Bahamians should be proud.

"It was a proud moment for me to see the team in action and presenting The Bahamas in a very high light. I really appreciate the team's effort and I think they represented The Bahamas very well and The Bahamas should be proud of the entire team," he said.

"We have done extremely well and we have a lot to give God thanks for and we look forward to encouraging this team to continue to work hard, be committed and sell The Bahamas from the culinary standpoint. Tourism is changing because people want to taste your culture. We are indeed proud of this team."







© Copyright 2015 by thebahamasweekly.com

Top of Page