Last Updated:

Jul 3, 2018 - 12:22:51 PM
---
Bahamas Ministry of Tourism and Aviation Enhances Junkanoo Summer Festival


By Kendea Smith, Bahamas Ministry of Tourism & Aviation
Jul 3, 2018 - 12:08:42 PM


Email this article
Mobile friendly page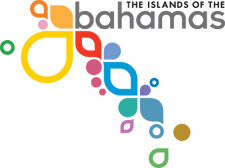 Festival Will Highlight Eras of Bahamian Culture

Nassau, Bahamas - It's summertime in The Islands Of The Bahamas and Bahamas Ministry of Tourism and Aviation (BMOTA) officials are busy enhancing the country's premier summer event, Junkanoo Summer Festival.

This year, the summer event, to be held every Saturday from July 7 to August 4, will explode with Bahamian culture featuring music, crafts, cultural games and competitions, a diverse kiddie corner, mixology and culinary demonstrations, scrumptious Bahamian food and drinks and exhilarating Junkanoo performances.

Arawak Cay is the epicenter of the event that will begin at 1:00 p.m. – until, each Saturday.

To add a twist to the entertainment, Junkanoo Summer Festival will showcase a number of themes.

On July 7, Goombay will be celebrated with Goombay dancers, fire dancers, limbo dancers, the Obeah Man, Grammy and the dancers.

On July 14, Le Cabaret and Jazz will celebrate the period when the Las Vegas-style review headlined entertainment in The Islands Of The Bahamas in the 1970s.

On July 21, the Festival will celebrate Nostalgia with a return to the 70's and 80's nightclub era in The Islands Of The Bahamas.

On July 28, there will be a celebration of Rake n' Scrape with Quadrille Dancers, the Island Woman, Lizzy Carry Basket, Brown Skin Gal, Go Home and Mind Baby, Kill the Roach, Better Woman than You and Shot Gun Wedding.

On August 4, Junkanoo will be front and center celebrating old and new Junkanoo traditions.

Throughout the summer, there will be musical performances by Duke Smith; Abagail Charlow; Duke Errol Strachan; Chris Fox; Lady E; Bodine Johnson; Paul Hanna; Lassie Doe Boys; Soulful Groovers; John Chipman; Marvin Henfield; Ray Munnings; Pat Rolle; Jim Duncombe; Funky D; B.D. McKenzie; Jay Mitchell; Leon Taylor; Franklin Young; Nita Ellis; Sweet Emily and Peanuts Taylor, among others.

For the youth and the young at heart, the Kiddie Corner will be enhanced this year with a myriad of Bahamian games like hop scotch, hula hoop, rounders, hand ball, golf ladder, skipping, sack races, marbles, stick fingers, stilt walking and box cart races, kite flying and a magic show, just to name a few.

Day time competitions will include favorites like watermelon, pineapple, roasted corn and pie eating contests along with crab catching and conch cracking.

To ensure all visitors are able to enjoy the Festival, free transportation to Junkanoo Summer Festival will be provided via specially marked buses and taxi cabs from every major hotel in New Providence.

Director General of Tourism Joy Jibrilu said this event will attract scores of tourists.

"When tourists arrive to our shores they are always looking for something to do. This particular festival immerses visitors into the Bahamian summer experience. This bodes well for us because once they have a great time at the festival, they will look to return again and again," she said.

Director of Events in BMOTA Charity Armbrister said the festival will be even more exciting this year.

"I'm very excited about the revamped Junkanoo Summer Festival this year. A new vision for this major signature event will explore a different theme every Saturday in July and the first Saturday in August. This year's JSF will highlight a myriad of Bahamian culture and genres of concert series and other entertainment from the 60s to the present. And of course, no JSF is complete without the participation of all of the A and B Junkanoo groups that will be performing in a rush out style instead of the a competition this summer. We will also be focusing on more visitor participation this year," she said.

Junkanoo Summer Festival is being sponsored by Kalik, Bristol/Bacardi, Rev Go, Swift Enterprises and A Sure Win.

For further information on Junkanoo Summer Festival, contact the Bahamas Ministry of Tourism and Aviation at 302-2000 or visit Bahamas.com.











© Copyright 2018 by thebahamasweekly.com

Top of Page