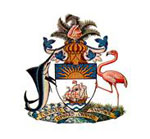 Ministry of Tourism & Aviation
Statement on the Passing of Civil Aviation Authority Bahamas (CMB)
Director General Michael F. L. Allen





Nassau, The Bahamas - It is with great regret that the Ministry of Tourism & Aviation announces the untimely passing of Michael Allen, the director general of the Civil Aviation Authority Bahamas (CAAB), on Friday July 2"0, 2021.




"It has been an honour to work with Mr. Allen since his appointment in September 2020,"said Minister ofTourism & Aviation Dionisio D'Aguilar.




"In addition to helping in the development and passage of the new Civil Aviation Act, 2021 and the new Civil Aviation Authority Act, 2021, Michael and his team have successfully developed and released the most comprehensive set of new aviation regulations the country has ever seen. The new legislation allows for these regulations to be easily updated and modified, thereby keeping the aviation sector current with industry updates released by the International Civil Aviation Organization (ICAO).




"Michael also assisted in negotiating the new charging scheme for aircraft using and


traversing the sovereign airspace ofThe Bahamas. This will yield many tens of millions of dollars for the benefit of the Bahamian people.




"Michael represented The Bahamas well. He played an integral part in the restructuring of the aviation sector, which saw the establishment of the Department of Aviation to streamline operations across the industry. His efforts were also recognized by international industry partners who touted his abilities.




"We in the ministry extend our deepest and sincerest sympathies to his family and to all those who loved and admired him."





Mr. Allen, who held an International Air Transport Association (IATA) issued certificate in Civil Aviation Management with distinction, was an inaugural member of the Boa rd of Directors of the Civil Aviation Authority Bahamas and served as chairman of the Bahamas Air Transport Advisory Board from 2017 to 2020, which advises the Minister responsible for aviation on matters related to air services.




He was appointed by the Government of The Bahamas to chair the Government commissioned Aircraft Registry Steering Committee mandated to facilitate implementation of enhancements to the Bahamas Aircraft Registry and to facilitate the effective implementation of the Cape Town Convention on International Interests in Mobile Equipment on Matters Specific to Aircraft Equipment (The Cape Town Convention).




He was previously a partner in leading Bahamian law firm Higgs & Johnson where he acted as chairperson of the aviation practice group. He was also a former chairman of the Bahamas Financial Services Board (BFSB).




Mr. Allen had been engaged in aviation related transactions for in excess of 10 years and had practiced corporate and commercial law for more than 25 years. He had been engaged as lead counsel and provided advice as special counsel in a number of Bahamian and multi­ jurisdictional transactions.