Last Updated:

Oct 1, 2018 - 4:54:01 PM
---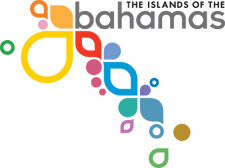 Ministry Officials Forecast Increasing Momentum Driven by Recent Developments

NASSAU, Bahamas – The purchase of the Grand Lucayan Resort in Freeport is big news, but the acquisition of this prime resort property is only one part of the overall, large scale mission being undertaken to support the rebound of tourism on the island of Grand Bahama.

The Bahamas Ministry of Tourism and Aviation has been working closely with Minister of State for Grand Bahama, Senator, The Hon. Kwasi Thompson, to promote the island, with efforts targeting media, influencers, key travel industry contacts and consumers. This multi-faceted work has targeted different steps in the consumer's journey from inspiration to purchase, and has been deployed across varied channels – from social media to digital publishers to travel agents – that are critical in driving demand for the destination and converting to bookings.

"The Ministry has been working diligently on a robust marketing plan on behalf of The Bahamas, and we are encouraged by the turnaround we are seeing in business," said Minister of Tourism, Dionisio D'Aguilar. "That plan includes new creative and advertising for Freeport, media outreach to raise awareness of new hotel offers and transportation links to the island and special events. Our efforts on island and off are building momentum and we believe will assist in a new tourism era for the island and The Bahamas."

Advertising, Public Relations, Marketing

The Ministry's marketing and communications program comprises many specific initiatives, which are currently been undertaken, including:


Advertising: New creative assets for Freeport deployed in TV ads and digital ads targeting consumers in prime regional markets like South Florida
Search Engine Marketing (SEM): Distribution of ads driven by an always-on SEM program built on Freeport specific keywords
Programmatic advertising: Digitally optimized targeting of ads to audiences based on interests in vertical markets including diving, fishing, boating, sailing and aviation
-The effectiveness of these tools will be enhanced by the recent decision taken to rebrand the island as Freeport to align with key transportation links like the airport (FPO) and ferries, and the well-documented consumer behavior of searching out Freeport options

-As programs move forward, they will eliminate the disconnect between searching for air and hotels by two different names


Content marketing: Grand Bahama, now Freeport, is featured in a content marketing program that tells a larger story about the island and shows off the blend of resorts and ecotourism offerings at the heart of the experience

-Microsite: The content marketing extends across multiple digital and social channels, and includes a Freeport microsite to help build a dedicated Freeport database

-Bahamas.com: Website content has been refreshed and all assets are accompanied by complementary elements

- Online Travel Agencies (OTA): There is a dedicated Freeport page already in place on OTAs such as Expedia.com with distribution to the U.S., Canada, U.K. and Latin America

-Media integrations: A dedicated Freeport fishing campaign included features in Saltwater Sportsman, Sport Fishing and Marlin publications; online videos showcasing the fishing experience in West End and East End; and a Shark Tank Shark Week program on island


Public Relations: The Ministry is executing a schedule of trips for magazine and newspaper writers, and select social media influencers

-Media and influencer visits: A contributor to USA Today is set to visit Freeport this fall. In August, five engaging social media influencers from the U.S. explored the island, experiencing the local beauty under and above the water, and producing content that has already reached 3 million consumer impressions. In addition to organic posts on influencers' Instagram and other channels, the Ministry has published an ongoing stream of Freeport branded social media posts and digital ads

-Media relations: Freeport media outreach has been ongoing highlighting new service, new developments, special offers and events

-Media missions: The Ministry briefed editors and writers individually on the destination, including specific Freeport messages, in New York City, Houston, Washington, D.C. and South Florida

Industry Partnerships

The Ministry has worked in collaboration with key industry partners to help bring awareness and visitors to the island. Those initiatives include:

Co-op marketing subsidies for Freeport cruise lines
Co-op marketing subsidy with FRS Caribbean ferry for Freeport service

Travel Agents and Tour Operators

Travel agents and tour operators remain an important part of the marketing process for Freeport, especially in Canada where most consumers continue to use them to book travel.

Webinars: Ongoing Freeport webinars update travel agents on the product and how to get there
Media and trade events: Major briefings for trade media and travel agents were conducted in South Florida and Toronto
Sales calls: hundreds of sales calls accompany these efforts annually
The purchase of the Grand Lucayan is only one important transition taking place on the island. Building on the marketing that is already underway, the rebranding of the destination from Grand Bahama Island to Freeport will align the destination messages of our product with the transportation links that ultimately deliver our visitors. This realignment will only strengthen the effectiveness of our highly targeted digital marketing tools. The Ministry is looking forward to a new era for tourism on the island.






© Copyright 2018 by thebahamasweekly.com

Top of Page