Last Updated:

Oct 20, 2018 - 2:57:35 AM
---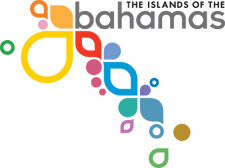 Nassau, Bahamas - Officials in the Ministry of Tourism and Aviation are looking to ensure that every visitor to the Islands Of The Bahamas feels safe when visiting the destination.

In an effort to come up with leading crime fighting strategies in tourist hot spots, officials held a Tourism Safety and Security workshop under the theme "Enhancing Safety and Security for our country's number one industry."

Minister of Tourism and Aviation Dionisio D'Aguilar, who delivered the keynote address, said this "meeting of the minds" is to ensure that tourism stakeholders and national security officials are cultivating winning strategies in the fight against crime.

"The issue of visitor safety and security does not exist in isolation. The larger context surrounding this issue is that crime in general affects the entire population of The Bahamas. We all agree that crime is a social ill, and as such, must be approached in a holistic manner, with a multi-pronged strategy that will yield desired results in the short, medium and long term," he said.

"Crime poses a grave threat to the vehicle of our livelihood. The international tourism arena is one of ferocious competition."

The minister said the Ministry of Tourism and Aviation is looking to create a committee aimed at targeting tourist hot spots such as Junkanoo Beach, Cabbage Beach, Prince George Wharf and Bay Street among others.

"Your plan is to, by the end of this workshop, form a committee comprising all key security personnel within the industry. Such a committee would allow you to quickly share intelligence on crime and share best practices in combatting crime," he said.

Meanwhile, Director General of Tourism Joy Jibrilu, said she was looking forward to the innovative strategies and that the Ministry of Tourism and Aviation was looking to assist wherever possible.

"As the world looks more and more to innovation through technology, I believe that through technological advances, there is perhaps more that we can do to make sure that our locals and visitors are safer," she said.

"You are not alone in your fight against crime, as it is and should be a community effort. Our logo that 'tourism is everyone's business' means that we at the Ministry of Tourism and Aviation are ready to stand with you. We will continue to open the lines of communication to promote safety and manage impacts as they come."

Minister D'Aguilar added that the Ministry of Tourism and Aviation continues to engage with US Embassy officials and cruise ship companies to drive the message that The Islands of the Bahamas is a safe destination.

"We have to be vigilant and we have to understand that it only takes one incident to damage our reputation. So, we have to befriend them and let them know that even with our limited resources we are doing the best we can to make sure that our visitors feel safe," he said.






© Copyright 2018 by thebahamasweekly.com

Top of Page