Last Updated:

Jul 22, 2018 - 12:57:01 PM
---
Sun n Fun Adds Bahamas Aviation Ahead of October 1, Schedule


By D. Earnestine Moxyz, Bahamas Ministry of Tourism & Aviation
Jul 22, 2018 - 12:49:20 PM


Email this article
Mobile friendly page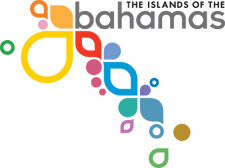 Sun 'n Fun International Marketing Partnership With The Bahamas

Goes Live On Its Website - Ahead of Schedule


Initiative Will Jump Start Meetings at Upcoming Oshkosh Aviation Conference

PLANTATION, Florida – Sun 'n Fun International, Florida's largest conference holder, which began a new tourism marketing partnership with The Bahamas on June 19, 2018, has commenced promoting general aviation and fly outs to The Islands Of The Bahamas ahead of its October 1 marketing launch. Starting today, Sun 'n Fun has added The Islands Of The Bahamas general aviation guidelines, benefits and diverse product offerings for private pilots desirous of flying into The Bahamas to its website www.flysnf.org/bahamas. Also included on the website is the schedule for The Bahamas' upcoming aviation seminars at the 2018 EAA AirVenture Oshkosh Conference, in Oshkosh, Wisconsin, July 22-30, 2018.

The EAA AirVenture Oshkosh Conference is the largest aviation conference in the world and attracts more than 500,000 pilots, federal government agents, media professionals and flying enthusiasts from around the world.

Sun 'n Fun International is the world's second largest aviation conference and the largest conference in Florida, which is The Bahamas' largest feeder market for aviation.

According to Captain Greg Rolle, Sr. Director of Sports Tourism and Aviation at the Bahamas Ministry of Tourism & Aviation (BMOTA) – "The Bahamas stands to benefit substantially from the early roll out initiative by Sun 'n Fun. Sun 'n Fun has an impressive database, network and reach of aviation enthusiasts, who have been given information on the ease of flying to The Bahamas, its aviation program, and who, now have an opportunity to begin planning and booking their next Bahamas flight as well as meet with us at the upcoming Oshkosh conference, later this month."

Captain Rolle noted that the Bahamas Ministry of Tourism looks forward to this new opportunity as well as the other joint initiatives ahead with Sun 'n Fun, and anticipates a very busy and successful conference at the 2018 EAA AirVenture Oshkosh Conference.



About The Islands Of The Bahamas




The Islands Of The Bahamas have a place in the sun for everyone, from Nassau and Paradise Island to Grand Bahama to The Abaco Islands, The Exuma Islands, Harbour Island, Long Island and others. Each island has its own personality and attractions for a variety of vacation styles with some of the world's best golf, scuba diving, fishing, sailing, boating, as well as, shopping and dining. The destination offers an easily accessible tropical getaway and the Bahamian dollar is on par with the U.S. dollar. Do everything or do nothing. Just remember It's Better In The Bahamas. For more information on travel packages, activities and accommodations, call 1-800-Bahamas or visit www.Bahamas.com. Look for The Bahamas on the web on Facebook, Twitter and YouTube.






© Copyright 2018 by thebahamasweekly.com

Top of Page