Last Updated:

Feb 28, 2019 - 12:44:31 PM
---
The Islands of The Bahamas wins big In USA Today's 2019 10Best Readers' Choice Awards


By Bahamas Ministry of Tourism & Aviation
Feb 28, 2019 - 12:28:37 PM


Email this article
Mobile friendly page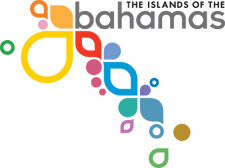 The Bahamas Was Recognized With Seven Awards across Three Categories, Winning Overall Best Caribbean Beach and Best Caribbean Island for Romance

Nassau, Bahamas – The Islands of The Bahamas was recognized with seven awards across three categories in this year's USA Today 10Best Readers' Choice Awards, including Best Caribbean Beach, Best Caribbean Island for Romance and Best Caribbean Dive Site.

The Bahamas took two number one spots in the annual ranking for Best Caribbean Beach (Gold Rock Beach on Freeport) and Best Caribbean Island for Romance (Green Turtle Cay in The Abacos). Among many winning features, The Bahamas was celebrated across categories for its white and pink sand beaches, translucent waters, authentic culture and distinct attractions.

"We are thrilled to have several of our islands and cays, from Freeport to the Family Islands, recognized by USA Today's 10Best Awards," said Bahamas Ministry of Tourism & Aviation Director General Joy Jibrilu. "These awards highlight the natural beauty and authentic experiences that travelers can expect when they visit The Bahamas, whether diving, enjoying our pristine beaches or taking a romantic getaway."

The 10Best Readers' Choice Awards recognize the world's best in food, lodging, destinations, travel gear, things to do and more. Nominees are selected by USA Today and 10Best.com editors and winners are determined by popular vote. The seven Bahamian destinations that rank in the top ten are as follows:

BEST CARIBBEAN BEACH

The Best Caribbean Beach category highlights the world's most spectacular stretches of sand on the islands of the Caribbean.

1. Gold Rock Beach (Freeport)

3. Stocking Island Beach (The Exumas)

9. Tahiti Beach (The Abacos)

BEST CARIBBEAN ISLAND FOR ROMANCE

The Best Caribbean Island for Romance category highlights the best of the Caribbean's romantic getaways.

1. Green Turtle Cay (The Abacos)

9. Cat Island (Cat Island)

10. Elbow Cay (The Abacos)


BEST CARIBBEAN DIVE SITE

The Best Caribbean Dive Site category highlights the leading scuba diving destinations on the planet, from wreck dives to plummeting walls.

6. The Andros Wall (Andros)


ABOUT USA TODAY'S 10BEST READERS' CHOICE AWARDS

A panel of experts including Travel Journalist Melanie Reffes and Local Caribbean Expert Chelle Walton, as well as the 10Best editors, select the initial 20 nominees for every category. Popular vote by readers then determines the top 10 winners.

ABOUT THE BAHAMAS

With over 700 islands and cays, and 16 unique island destinations, The Bahamas lies just 55 miles off the coast of Florida offering an easy fly away escape that transports travelers away from their everyday. The Islands of The Bahamas have world-class fishing, diving, boating and thousands of miles of the earth's most spectacular water and beaches waiting for families, couples and adventurers. Explore all the islands have to offer at www.bahamas.com or on Facebook, YouTube or Instagram to see why It's Better in The Bahamas.






© Copyright 2019 by thebahamasweekly.com

Top of Page