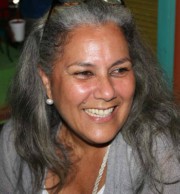 The transformation of The Bahamas' tourism sector continues, gathering impetus with the appointment of tourism veteran Janet Johnson as CEO and Executive Director of the newly mandated Tourism Development Corporation (TDC). The TDC is charged with accelerating the pace at which The Bahamas is able to breathe new life into the tourism sector, and with leading the charge to diversify within the sector and to focus on the development of more boutique resorts in the Family Islands.




Hotel Corporation Chairman Michael Scott will also chair the Tourism Development Corporation Board. "I am confident that Janet is the right person to lead the organization. She is a seasoned professional, with a wealth of knowledge of our tourism landscape and demonstrates tested leadership capabilities. With Janet at the helm, we will focus on attracting high-end boutique hotel brands for hotel and resort developments as well as the development, enhancement and creation of attractions and tours as opportunities for Bahamian entrepreneurs who now stand to benefit from the repositioning of the hospitality Industry."




Ms. Johnson has enjoyed a stellar 40- year career with the Ministry of Tourism & Aviation in various leadership positions. Her tenure has afforded postings in some of the world's major cities - London, Boston, Atlanta, Orlando, Miami, Los Angeles and New York - over a 26- year period spent working for Tourism abroad. "I am incredibly excited to assume this new role; it is key to spurring new growth and the further development of the tourism industry and as CEO, my core objectives will be to increase the number of Bahamian investors in the sector, to ensure linkages with other sectors of the economy and to improve and enhance the tourism experience for both visitors and residents.





Tourism Minister the Hon. Dionisio D'Aguilar framed the TDC and this appointment as transformative. "This is a paradigm shift from the focus of previous administrations and Bahamians are being encouraged to take advantage of this new initiative designed to increase Bahamian ownership," he said. "We are shaking the tree, this is your opportunity," the minister quipped, pointing his comment directly to the entrepreneurial sector. The vision for the TDC is for it to be the catalyst for dramatic change in the Bahamian tourism industry. Bahamians are no longer on the periphery looking in but engaging as entrepreneurs in the dynamic business of tourism and availing themselves of a one-stop agency for citizens to learn about and exploit the opportunities for employment and self-employment in a robust tourism environment.