(

June 14, 2011) Freeport, Grand Bahama Island -

Vision Airlines will reconnect Grand Bahama Island with direct air service to at least five (5) US cities beginning in November, the Grand Bahama Tourist Office announced today.

Beginning November 11, 2011, Vision Airlines will provide non-stop jet service to Grand Bahama Island from a number of US cities, including Richmond, Virginia; Louisville, Kentucky; Greensboro, North Carolina, Baltimore, Maryland and Ft. Lauderdale, Florida. Using a 136 seat Boeing 737-300 aircraft, Vison Airlines will add some 100,000 available seats annually to Grand Bahama Island in its first phase of operations.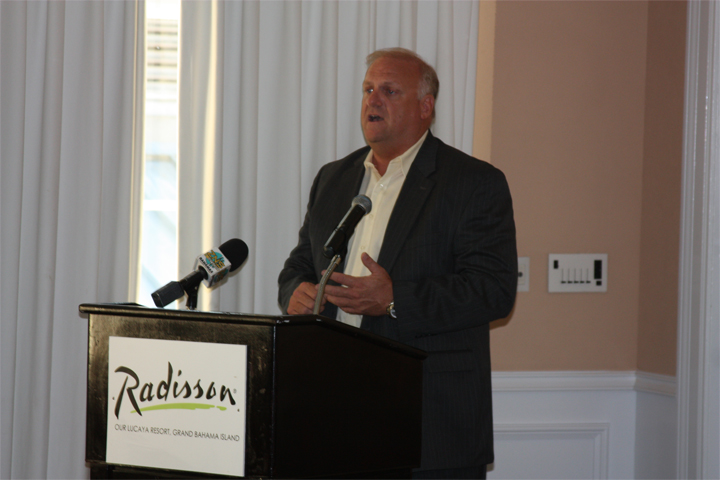 David Meers, CEO Vision Airlines - Photo by The Bahamas Weekly
As a result, Grand Bahama Island will once again be available to these familiar gateways offering 5 day/4 night packages ranging from $449.00 to $549.00, including air. This resumption of non-stop jet service ends a seven-year break in service previously provided by Grand Bahama Vacations, via the former Laker Airways.
Established in 1994, Vision Airlines, is the US' newest big jet, low-cost carrier. It has flights to five Florida vacation destinations from 15 southern US cities and Niagara Falls, New York.

http://www.visionairlines.com/index.htm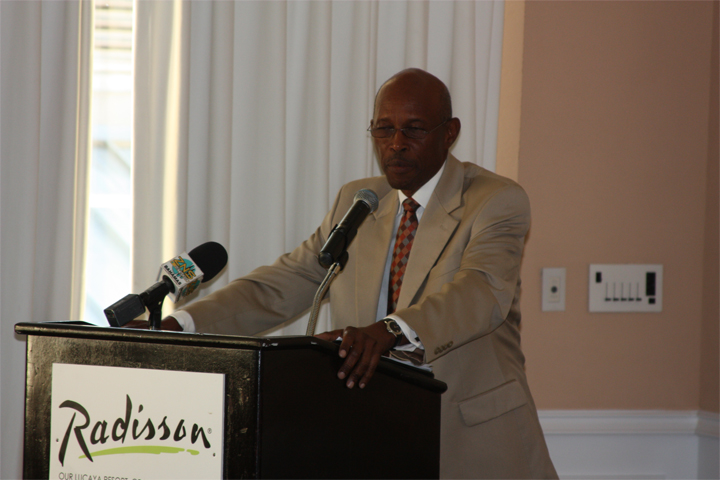 Director General of Tourism David Johnson - Photo by The Bahamas Weekly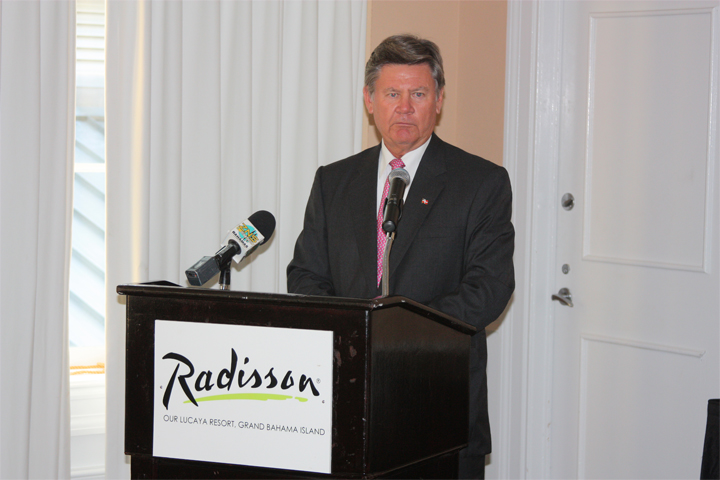 CEO of Freeport Container Port, Gary Gilbert- Photo by The Bahamas Weekly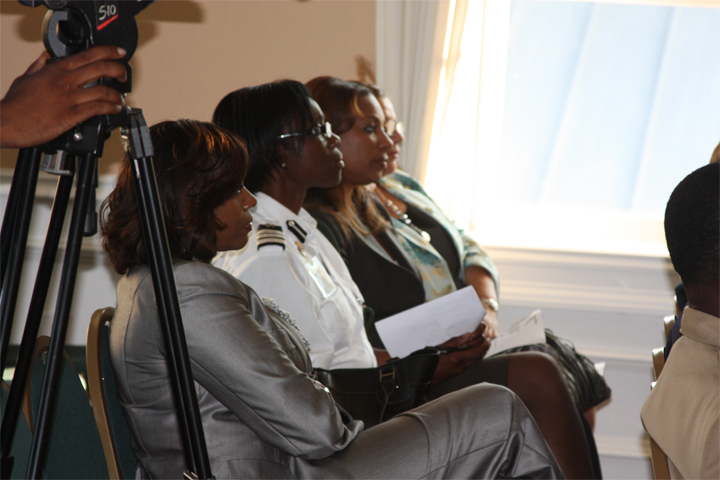 Listening intently as Minister Vanderpool Wallace speaks of bringing the magic back to Freeport - Photo by The Bahamas Weekly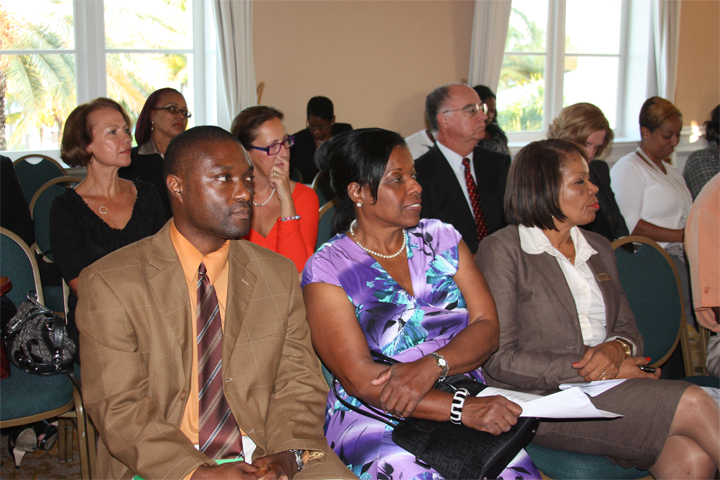 Promoinant stakeholders in the Grand Bahama community including James Turner of Freeport Container Port and Carmeta Miller of GBMOT attended the special press conference event. - Photo by The Bahamas Weekly